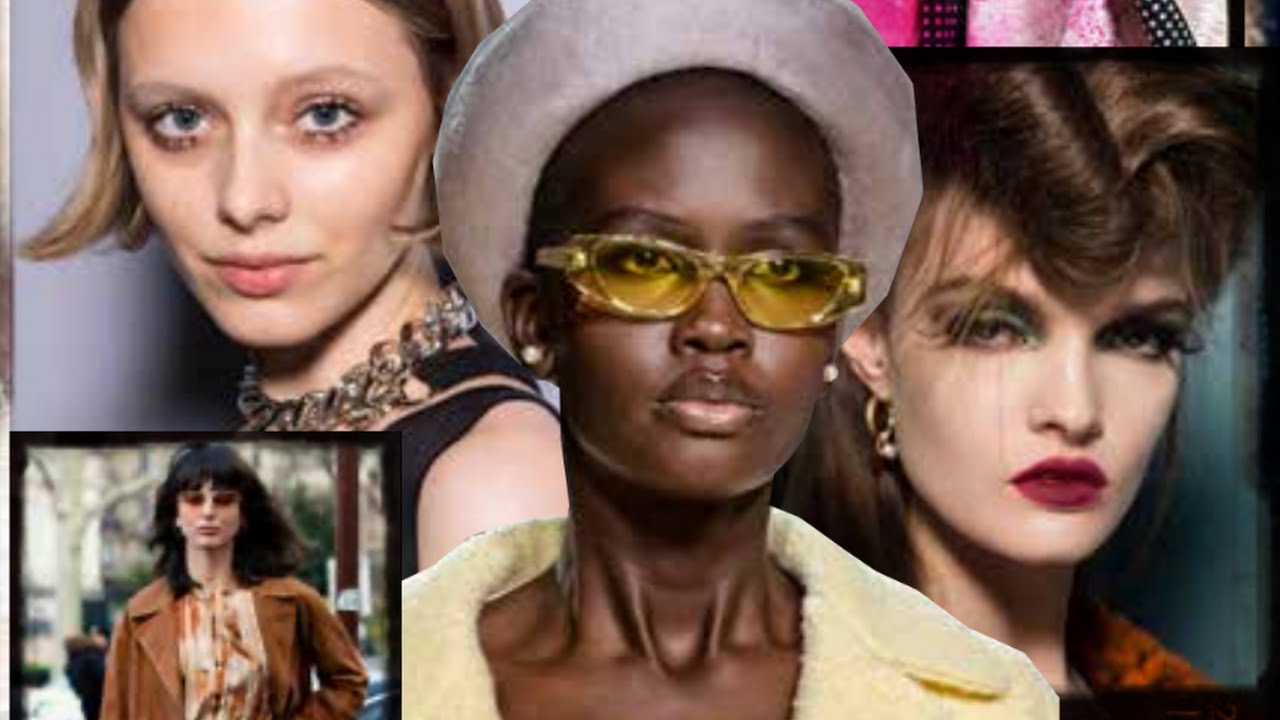 Nowstalgia: beauty's most forward-thinking trend? Looking back
Everything old is new again. Teens on TikTok are giving tutorials on how to DIY Princess Diana's decade-defining feathery crop hair. Miley Cyrus has a mullet, Bennifer have reunited, Sex and the City is coming back, and tie-dye, bucket hats, ballet flats, low rise jeans, shoulder pads, flares, platforms, pearls, pie-crust collars and every It bag, from Mulberry's Alexa to Gucci's bamboo handle tote, are back on shelves.
Nostalgia thrives in times of uncertainty. The past is something we can control, a familiar time we can look back on with rose-tinted glasses and retreat into. In the words of a 2018 paper in the Review of General Psychology: "Nostalgia helps people find meaning in their lives, and it does so primarily by increasing social connectedness (a sense of belongingness and acceptance), and secondarily by augmenting self-continuity (a sense of connection between one's past and one's present)." Social connection and existential crisis? Can't imagine why they're cropping up.
So it's back to the future for pop culture, fashion and especially beauty, according to MAC's director of make-up artistry Terry Barber, who says these are "all things that go into the story of style in Britain and Ireland. Style is going back to being about wit, humour, a bit of irony; old recycled as new, ugly meets beautiful, vulgarity meets good taste. It's heritage, but it's also now. We're in a decade of nowstalgia – the idea that you take the old and recycle it is when style is at its best."
For AW21, the pull of the past could be found everywhere, from old Hollywood tied headscarves at Dior to twin barrettes at Versace, Fendi, and Coach. Nostalgic references ranged from the 1960s right to the Noughties, with heavy white '60s liner and dramatic lower lashes at Givenchy to variations of pale blue eyeshadow at Giambattista Valli, Versace, David Koma and more. Sales of MAC's frosted blue eyeshadow Tilt have grown two-and-a-half times this year. "There's a little bit of a neo '60s mod thing happening at the moment, with defined lashes and heavily mascaraed lower lashes," says Terry. "In the UK and Ireland, we have this fascination with nostalgia when it comes to certain colours of eyeshadow. Blue is not chosen because it's the right colour for your eyes; there's always a bit of wittiness and humour attached to it, a bit of glam rock, a bit '70s Miss World. We're fascinated by make-up that our mothers did or going back to a TV sitcom – that kind of memory is often the reason why people choose to wear a colour eyeshadow. We don't necessarily wear it because we think it's good taste. We have a love/hate relationship with our own culture; we've always celebrated things which are a bit crap and dodgy – like watching soap operas. There's a little bit of Abigail's Party in blue eyeshadow and Mrs Slocombe and Yootha Joyce in George and Mildred."
In more dodgy beauty, the '90s neutral lip is back; at Schiaparelli, beige lips and earthy liner were worn with the beauty trend many have been involuntarily stuck with since the '90s – barely-there brows. According to data from NPD Group, when retail reopened in the UK in April, the first two weeks of sales saw an increase of 434 per cent of sales in lip liner and an increase of 185 per cent in lip gloss sales. "We're going back to really knife-edge bold lips again; visible liner, gloss. A Studio 54 glossy lip goes right back to the late '70s, and when I think back to the '90s, lipsticks ranged from a raisin sultana brown right through to the palest of '60s beiges," says Terry, who references Geri Halliwell ("when the lip liner was drawn twice the size of the lip") and Drew Barrymore's bruise-coloured lipsticks as the trends' paragons. "The lip liner trend was lifted from the supermodels, but goes back to the '70s, from make-up artists like Way Bandy, who did all the disco album covers. In the late '80s and '90s, it became a statement of its own; the supermodels were doing it, make-up artist Kevyn Aucoin was doing it in pictures. Lip liner is the absolute Marmite of beauty – it divided opinion on whether people thought it was tasteful or not. It was designed for people who didn't care. A lip liner didn't just have to match a lipstick. It could be a statement on its own."
And if the news that Crocs shares soared last year isn't enough to convince you that we're facing a counter-revolution to the performative polish of Instagram and a revival of bad taste, the search term "how to cut a mullet" increased by 1,124 per cent since lockdown began. Mullets have been worn by everyone this year from Rihanna to Billie Eilish and came in every interpretation for AW21; Kamala Harris' stepdaughter Ella Emhoff wore a mullet for her runway debut for Proenza Schouler, at Simone Rocha mullets were soft with braids, there were sleek mullets at Ferragamo and Sportmax and choppy mullets at Tom Ford. A hairstyle ubiquitous with the '70s – aka "the decade that taste forgot" – the mullet is the coiffure of those giving the middle finger to mainstream virtue. The mass revival of the mullet and all of these deliberately, triumphantly ugly trends are conclusively anti-social media and the harbinger that mass appeal is dead and personal taste is taking precedence.
According to Terry, we're going through a rebellion against the paint-by-numbers Kardashian-contour beauty trends that have prevailed in recent years. "Beauty has been all about the recipe for the perfect face. People have been given a set of rules to follow. Beauty is going through a whole new balance. It's going back to being in the hands of the wearer, what their story is, what their experiences are in life, what they did in the past. That's what is now influencing how someone puts themselves together in the new world."
FLASH BACK This season's beauty look is stuck in a time warp. These are the launches to know.
https://www.image.ie/style/nowstalgia-beautys-most-forward-thinking-trend-looking-back-313147