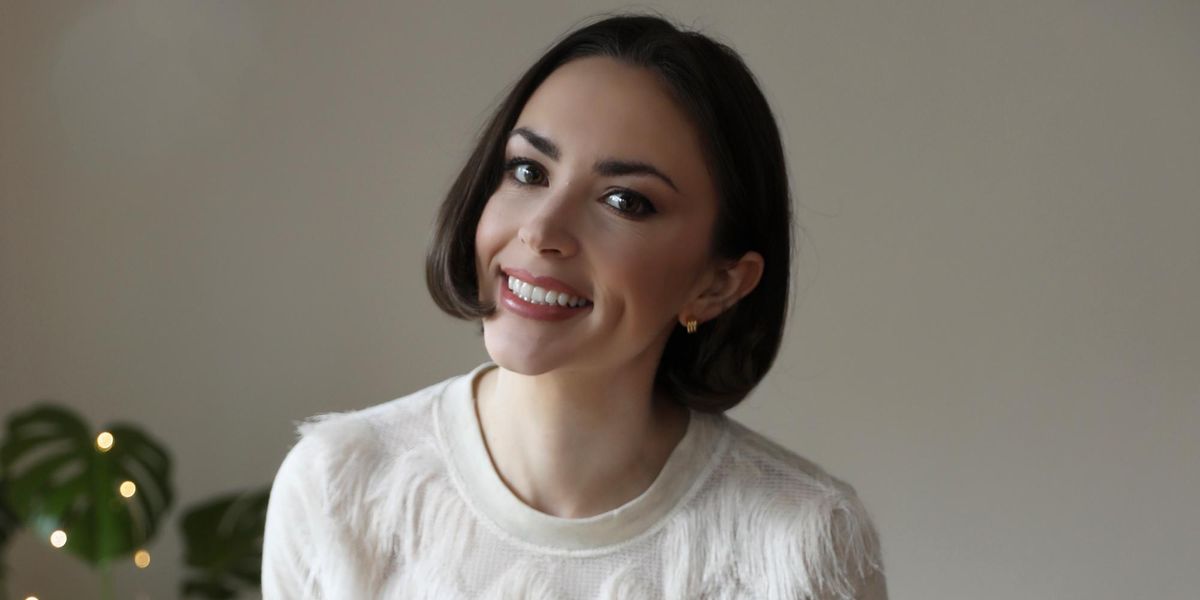 3 Holiday Cocktail Recipes – Coveteur: Inside Closets, Fashion, Beauty, Health, and Travel
Sometime mid-quarantine, I found myself buying a cocktail shaker and scouring Facebook Marketplace for an art deco bar cart. I'd always been a two-ingredient mixed drink girl, but a perfectly-coiffed woman on TikTok, whose manicure always matched her outfit, had me making cocktail syrup with my roommate's Earl Grey tea bags and proselytizing the importance of freshly-cracked ice in martini preparation. Freshly-cracked, as in you personally crack each ice cube with a spoon before placing them in your pre-frozen mixing glass. Hannah Chamberlain (
@spiritedla) is the queen of cocktail TikTok—her tutorials are accessible but elevated, and her poised delivery, worthy of a Humphrey Bogart heroine, is cut with a winking sense of humor. Below, Chamberlain shares her tips for hosting as well as three show-stopping cocktail recipes that you can batch for your holiday celebrations.
When did you start making cocktails on TikTok, and how has your relationship with the platform changed over time?
"I started posting on TikTok in 2019. When I first got on TikTok I found it really exciting and fun— it reminded me of the 'old internet' where it was less about content looking cookie-cutter perfect and more about personality and not taking yourself too seriously. TikTok felt like an escape where people could show a weird, different side of themselves since there were fewer expectations of what people on TikTok 'should' be like. As a result, in the beginning, a lot of my videos were purely silly and less educationally focused (like
in-flight cocktails, this eggnog 'tutorial,' and my vodka shade).
"Over time, I've realized there's a tremendous thirst (so to speak) for cocktail knowledge on the platform, and I've focused more and more on
recipes, drink history, and cocktail knowledge. Knowing that people are recreating my cocktails at important life events, like Thanksgiving, weddings, or birthdays, has been humbling and rewarding—it's truly the best part of what I do. Every time I see that someone has recreated one of the cocktails I've shared, I feel like I'm drinking it right there with them—as a result, I feel a strong need to make sure every recipe I put out on TikTok is as good as I can possibly make it."
What is your favorite part of hosting during the holidays? Do you have any hosting tips?
"Perhaps unsurprisingly, my favorite part of hosting during the holidays is sharing cocktails with my friends and family. I love developing and testing out new seasonal recipes to help get my guests in the holiday spirit (or spirits as it were).
"I definitely have a few hosting tips when it comes to cocktails. First of all, remember your guests would rather spend time hanging out with you than watching you struggle behind the bar all night, so pre-batch everything you can. Two, order of drinks is important: I recommend starting with a show-stopping, pretty punch (like this
Large Batch Cranberry Ginger French 75 or this Cider Rum Punch), and then moving to more classic cocktails that can be easily stored in the freezer (like martinis, negronis, or manhattans) or set up a self-serve bar for something like gin and tonics or highballs. Three, allowing an option for guests to serve themselves is a nice touch—people can feel awkward about inconveniencing their hosts, but you don't want them to get thirsty. So, I recommend keeping a pitcher or punchbowl out (or some wine or beer in a pinch). Lastly, being a host is all about making guests feel welcome and special—so don't worry too much about perfection, just be present and keep your guests' comfort in mind."
Who are your style icons? Do you have any tips for dressing festively in warm weather?
"I've always loved the style of Lauren Bacall: she has an ability to make simple pieces memorable and dramatic just in the way she carries them. She manages to look simultaneously delicate and self-possessed, and she wears clothes with gravitas. I also love classic menswear: Charles Ryder and Sebastian Flyte from
Brideshead Revisited (1981) heavily influence my day-to-day style. Lastly, Marlene Dietrich: whether she was in womenswear or menswear, she was captivating, confident, and utterly impeccable.
"As for holiday dressing, I like to be bold and playful. There's nothing I'd consider too over-the-top: yes to feathers, yes to furs, yes to sparkle. You have to outshine the tree after all."
Mulled Wine Old Fashioned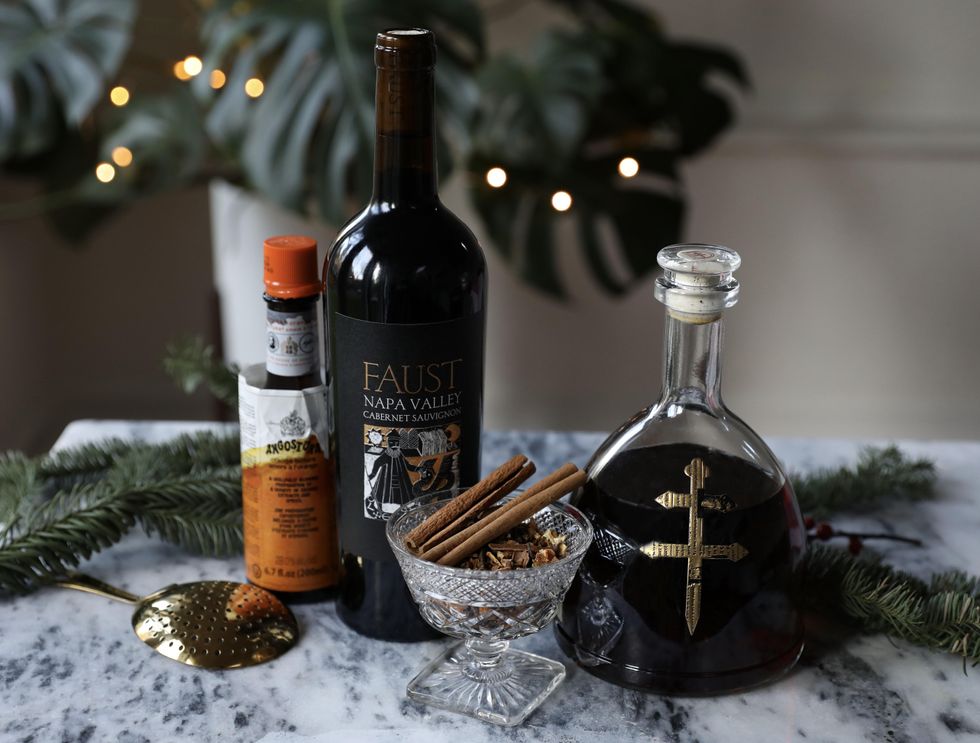 Ingredients:
2.5 oz Cognac

.25-.75 oz Mulled Wine Syrup*

Orange Bitters

Garnish with an orange twist and cinnamon stick

Mulled Wine Syrup:
1 cup red wine

1 cup demerara sugar*

¼ cup of mulling spices

*regular sugar works too
Directions:
Add cognac, syrup, and bitters to a mixing glass ¾ full of ice.
Stir 50 times, then strain into a rocks glass over a large cube.
Express your orange twist over the top of the cocktail, add your garnishes, and enjoy.
Directions for the Syrup:
Add wine and sugar to a medium saucepan and bring to a simmer.
Stir until sugar dissolves, then add your mulling spices.
Simmer for five minutes, remove from heat, and allow it to cool.
Fine strain out the solids and store in the fridge.
Cider, Chai, and Tequila Toddy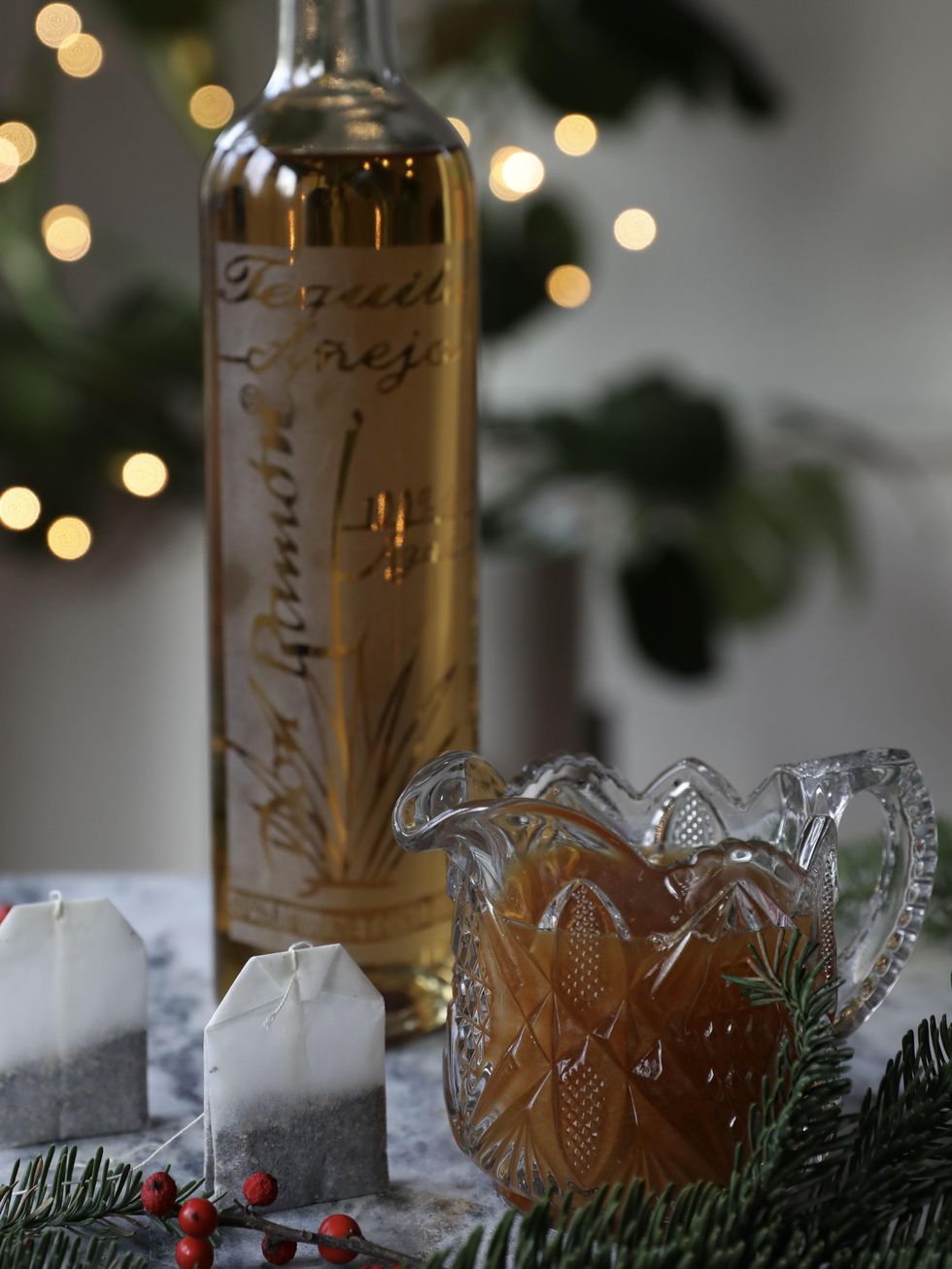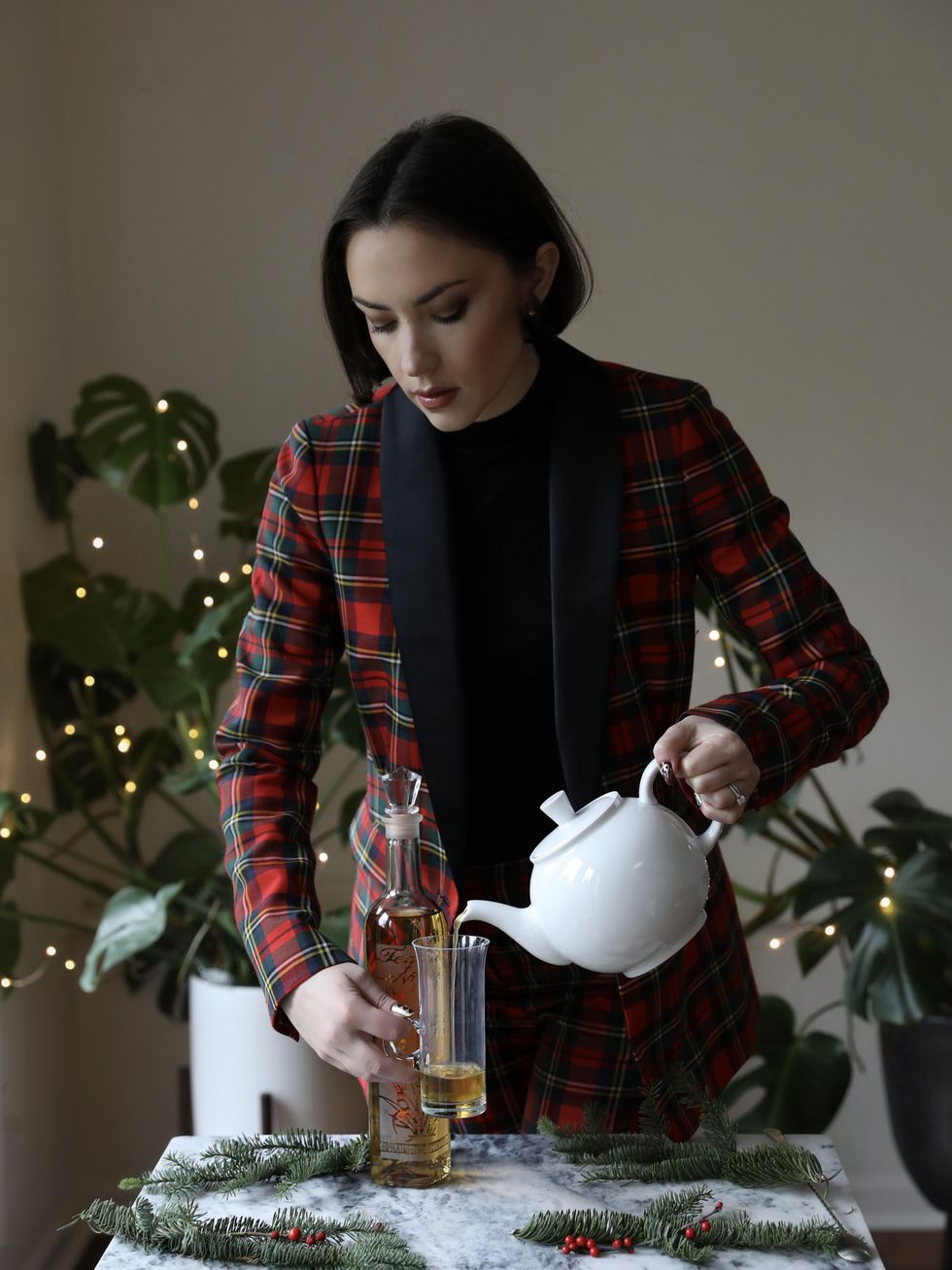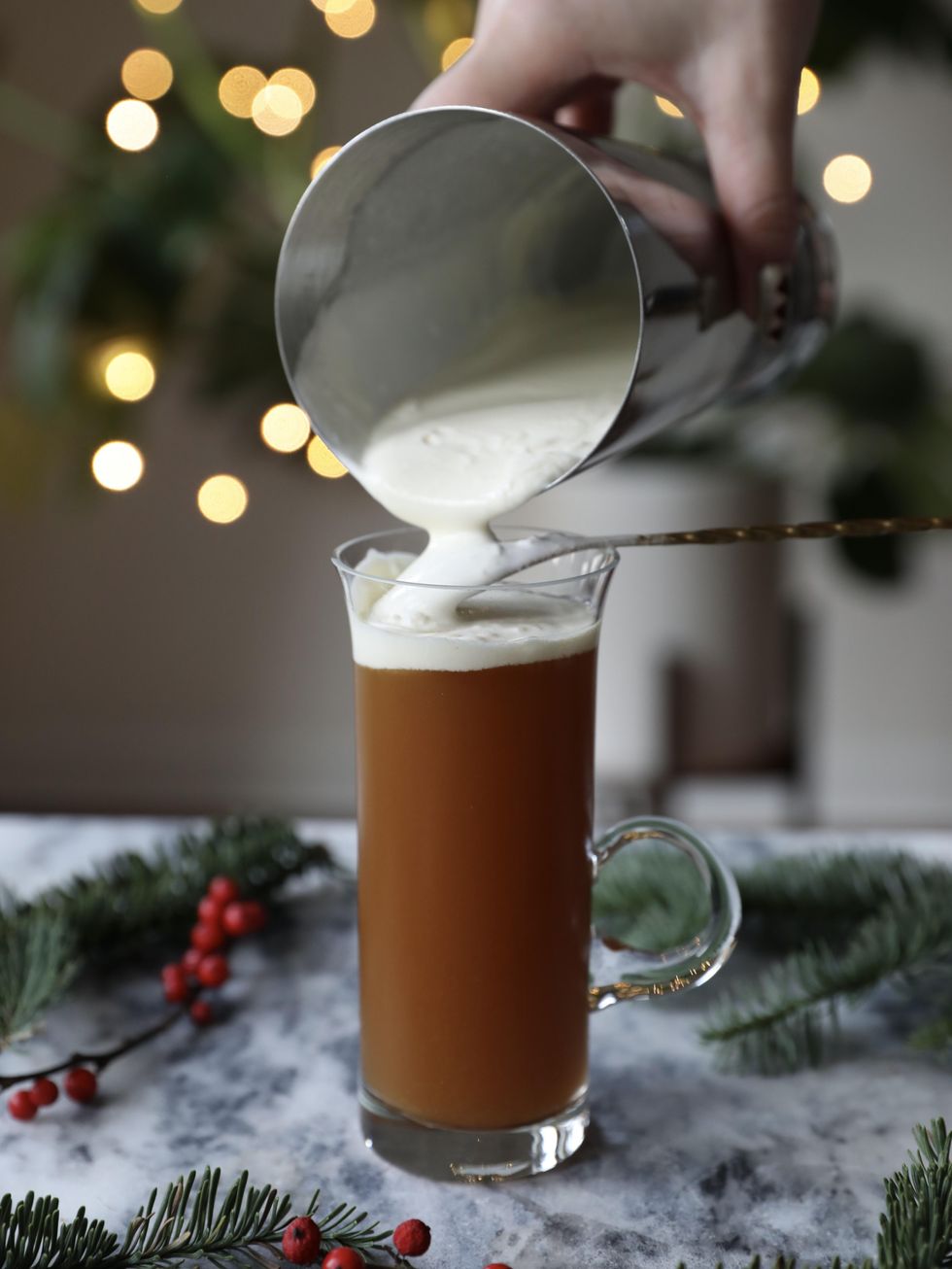 Ingredients:
(serves 2)
12 oz tart, fresh apple cider
3 oz Tequila Añejo

3 T demerara sugar

3 chai tea bags

Optional:

Whipped cream

Nutmeg

Directions:

Add 1.5 oz of Tequila Don Ramón Punta Diamante Añejo to each of two cocktail mugs.
Bring 12 oz of cider to a simmer, add your demerara, and simmer until it dissolves.
Next, add your chai tea bags and allow to simmer for three more minutes.
Remove from heat, allow it to cool for one minute, remove the teabags, and pour 6 oz of the hot liquid over the tequila in each glass.
Stir, optionally top with whipped cream and grated nutmeg, then serve.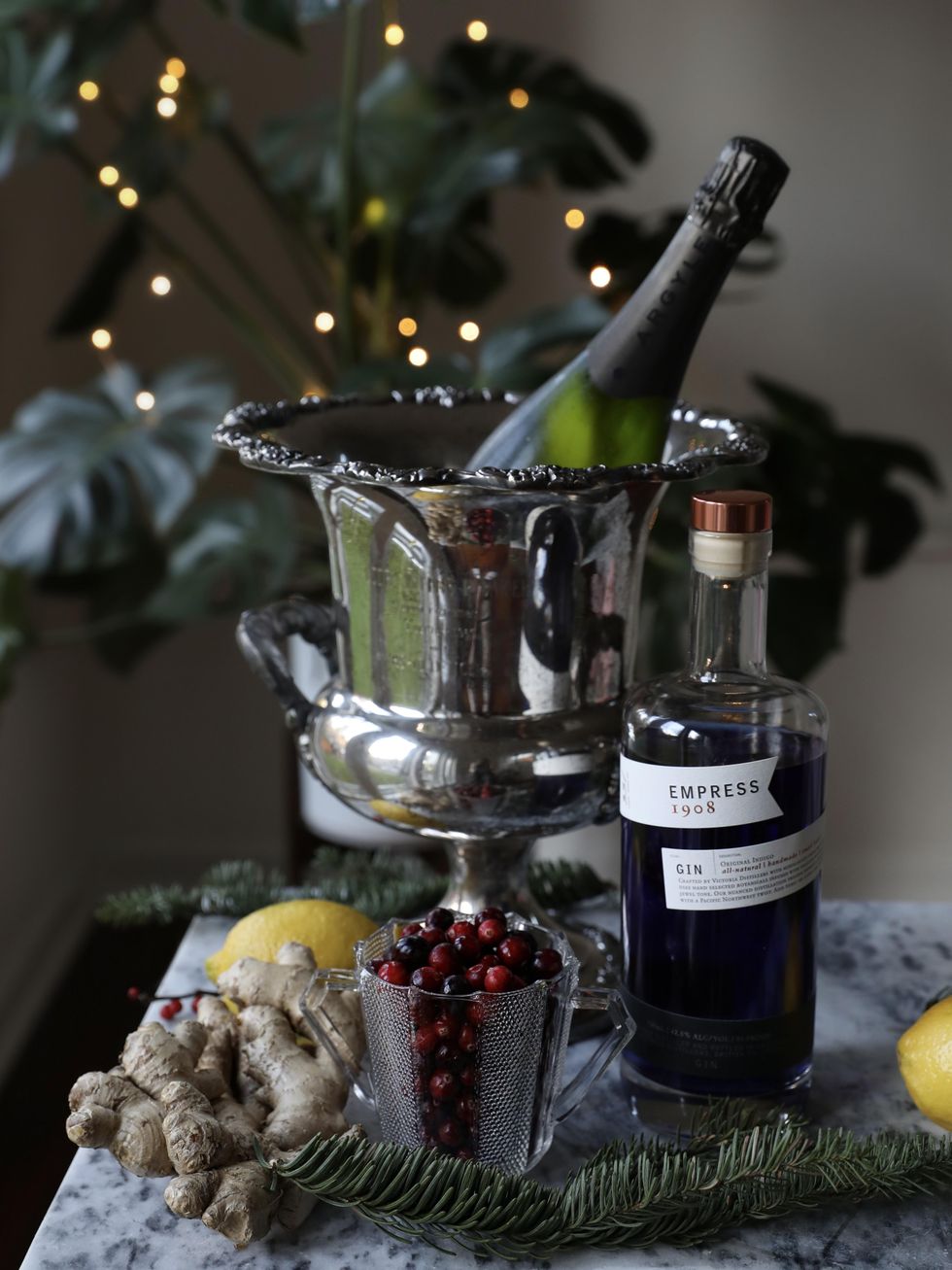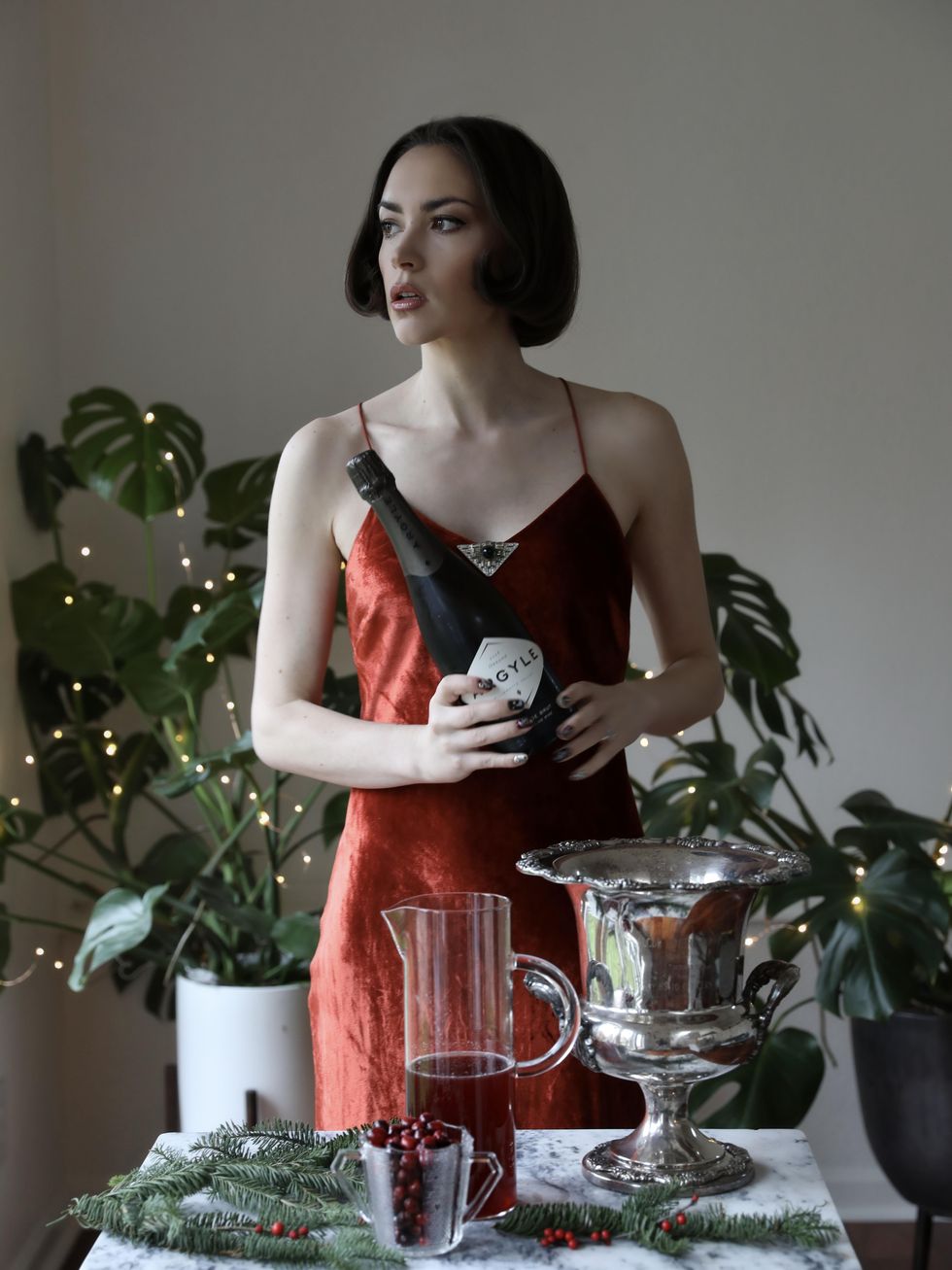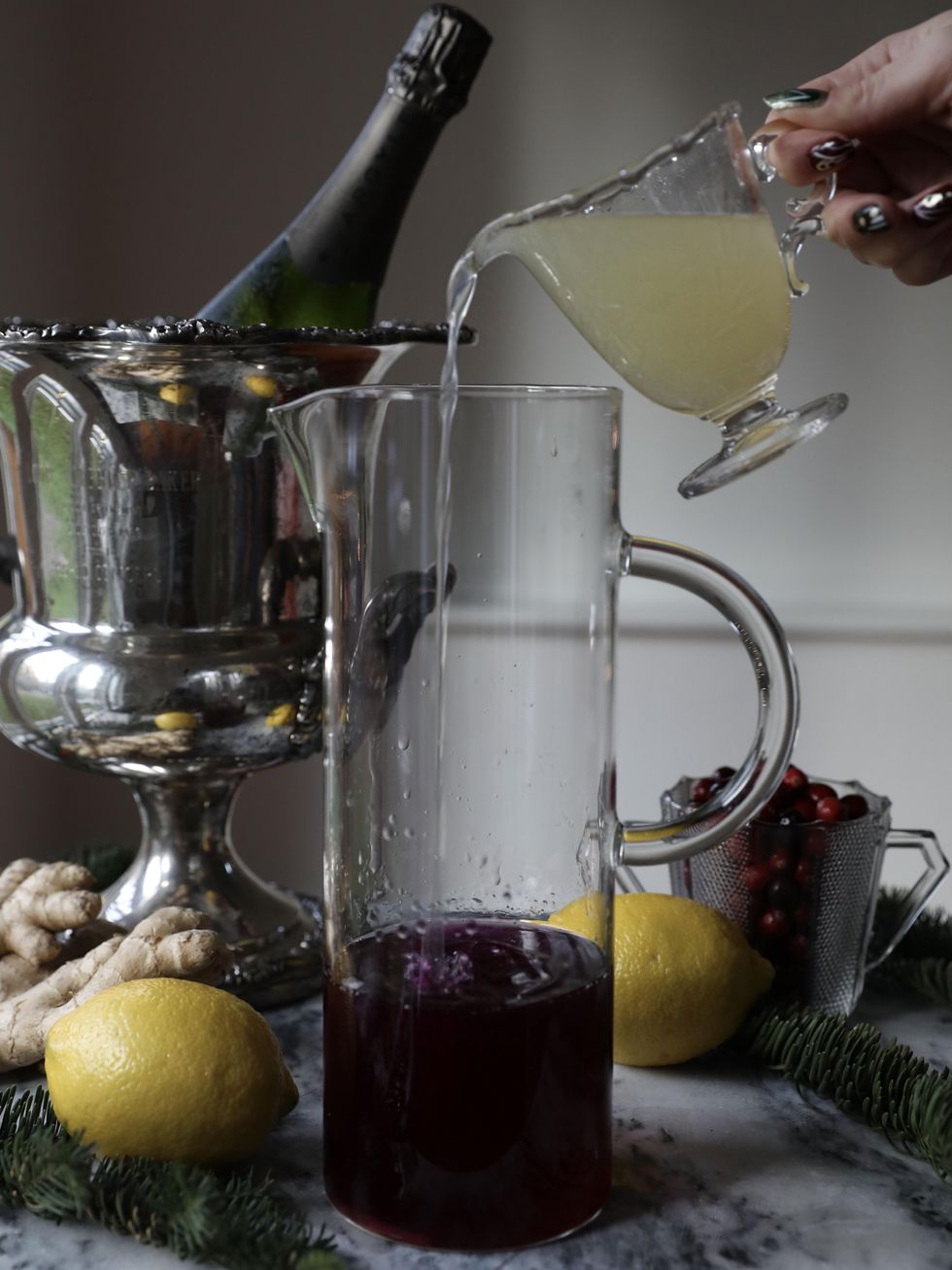 Ingredients:
12 oz of gin
6 oz of fresh, strained lemon juice

6 oz of cranberry ginger syrup*

8 dashes of orange bitters

Chilled bubbly

Garnish with cranberries, orange slices, and rosemary

Syrup Ingredients:
1 C water
1 C sugar

1 C fresh cranberries

1 handful of fresh chopped ginger (roughly ¼-½ a cup)

Directions for the Cocktail:

Add your gin, fresh lemon (it has to be fresh), syrup, and bitter to a pitcher.
Add either one large ice spear or several large cubes, then stir to combine the ingredients.
Fill to the brim with chilled bubbly, garnish, and serve.
Directions for the Syrup:

Simmer a cup of water, then stir in a cup of sugar until it dissolves.
Next, add a cup of cranberries and allow the mixture to simmer for 10-15 minutes, stirring occasionally (the color should be a rich red).
Finally, add a handful of fresh chopped ginger and simmer for five more minutes stirring occasionally. Allow it to cool, then strain out the solids. Store in the fridge.
Want more stories like this?
How Model Roxy Reyes Keeps Her Serotonin Levels Skyrocketing During the Holidays
For Sophia Roe, the Holidays Are All about Simple Joys and Gratitude
Add to Cart: Not Your Average Gift
window.REBELMOUSE_ACTIVE_TASKS_QUEUE.push(function(){
var makeMonitor = (getStatus, cb, delay) => { delay = delay || 100; var monitor = () => { var time = +new Date(); var status = getStatus(); if (status) { return cb(status); } else { if (!stopMonitor && +new Date() - time < 30 * 60 * 1000) { monitorId = setTimeout(monitor, delay); } else { cb(false); } } }, cancel = () => { stopMonitor = true; clearInterval(monitorId); }; let monitorId, stopMonitor = false; return { start: monitor, cancel: cancel, }; };
var leftArrowCarrousel = makeMonitor( function () { return document.querySelector( ".shop-sidebar.shop-posts .posts-wrapper .slick-next" ); }, function (res) { res.addEventListener("click", () => { gtag("event", "Left Arrow Click", { event_category: "Shopping Module", event_label: "Previous product at carrousel", }); }); } );
leftArrowCarrousel.start();
var rightArrowCarrousel = makeMonitor( function () { return document.querySelector( ".shop-sidebar.shop-posts .posts-wrapper .slick-prev" ); }, function (res) { res.addEventListener("click", () => { gtag("event", "Right Arrow Click", { event_category: "Shopping Module", event_label: "Next product at carrousel", }); }); } );
rightArrowCarrousel.start();
var buyButton = makeMonitor( function () { return document.querySelectorAll( ".shop-sidebar.shop-posts .posts-wrapper .widget__product-buy-link-btn" ); }, function (res) { for (let button of res) { button.addEventListener("click", () => { gtag("event", "Buy button click", { event_category: "Shopping Module", event_label: `${button["href"]}`, }); }); } } );
buyButton.start();
var imageShopp = makeMonitor( function () { return document.querySelectorAll( ".shop-sidebar.shop-posts .posts-wrapper .widget__head a" ); }, function (res) { for (let image of res) { image.addEventListener("click", () => { gtag("event", "Image click", { event_category: "Shopping Module", event_label: `${image["href"]}`, }); }); } } );
imageShopp.start();
var productTitle = makeMonitor( function () { return document.querySelectorAll( ".shop-sidebar.shop-posts .posts-wrapper .widget__headline .widget__headline-text" ); }, function (res) { for (let product of res) { product.addEventListener("click", () => { gtag("event", "Product title click", { event_category: "Shopping Module", event_label: `${product["href"]}`, }); }); } } );
productTitle.start();
});
window.REBELMOUSE_ACTIVE_TASKS_QUEUE.push(function(){
window.REBELMOUSE_STDLIB.loadExternalScript("https://s.skimresources.com/js/150311X1615657.skimlinks.js", function() {
});
});
window.REBELMOUSE_ACTIVE_TASKS_QUEUE.push(function(){
!function(f,b,e,v,n,t,s){if(f.fbq)return;n=f.fbq=function(){n.callMethod?n.callMethod.apply(n,arguments):n.queue.push(arguments)};if(!f._fbq)f._fbq=n;n.push=n;n.loaded=!0;n.version='2.0';n.queue=[];t=b.createElement(e);t.async=!0;t.src=v;s=b.getElementsByTagName(e)[0];s.parentNode.insertBefore(t,s)}(window, document,'script','https://connect.facebook.net/en_US/fbevents.js');fbq('init', '1248680838922690');fbq('track', 'PageView');
});
window.REBELMOUSE_ACTIVE_TASKS_QUEUE.push(function(){
window.REBELMOUSE_STDLIB.onElementInViewport({ threshold: 400, selector: "video", oneTime: true, onIntersect: function(entry){ var element = entry.target; element.setAttribute("allow","autoplay"); element.loop = true; element.muted = true; element.autoplay = true; element.setAttribute("playsinline","true"); //element.controls = false; element.play(); } });
});
https://coveteur.com/hannah-chamberlain-holiday-cocktails