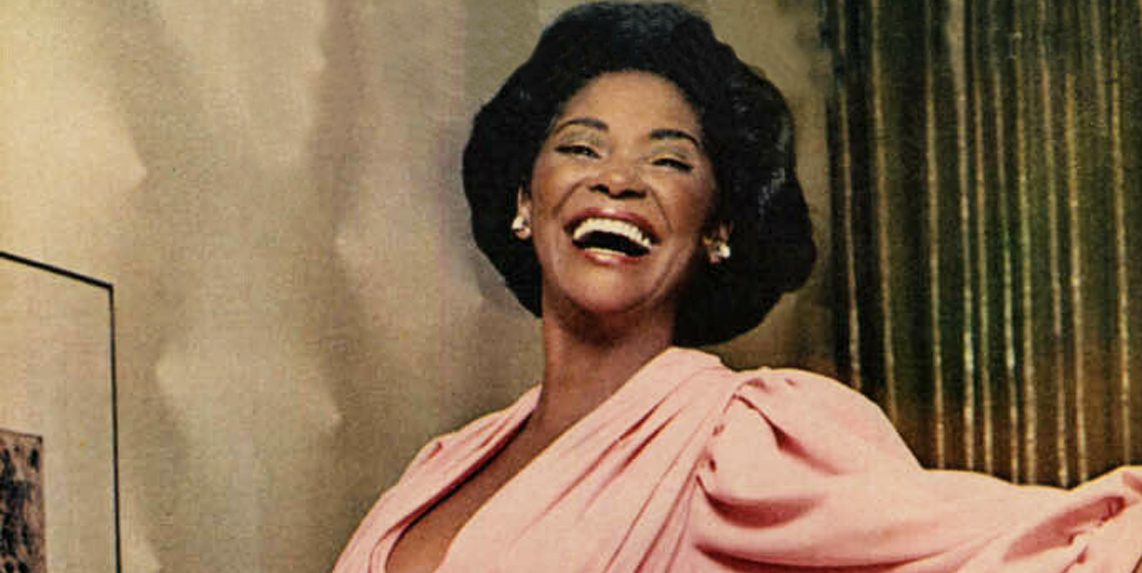 The Black Beauty Archives Are Honoring Black Makeup Artists, Beauty
In the spring of 2020, New York–based makeup artist and archivist Camille Lawrence found herself out of work—twice. Within weeks of the first stay-at-home order in March, the New York native was furloughed from her position as an archivist at the Brooklyn Academy of Music and saw her list of upcoming makeup gigs shrink to nothing. Soon, the 29-year-old says that she, like many of her beauty industry colleagues, fell into a depression.
"We were just sitting at home quarantined, frightened of Covid, looking at the numbers rising every day and our jobs being canceled," Lawrence tells Oprah Daily. "I was wondering to myself: Is my career ever going to pick up again?"
To rekindle the excitement of being on set and creating new looks for clients, Lawrence dove into her sprawling collection of beauty reference materials that she, like many other makeup artists, had accumulated over the years. Scraps of fabrics, polaroids, behind-the-scenes photos, makeup artistry books; whatever items she'd encountered and liked over the years, Lawrence kept. These private collections are important components of the working lives of makeup artists and hairstylists, who develop new styles based on the makeup and hair documented in these resources. Lawrence's personal collection, however, has a specific slant.
"Over the years, I'd also started collecting beauty portraits of unknown Black folks," Lawrence says. "I'd save them all in an album because I felt like they'd be safer in my home close to my ancestral altar, as opposed to floating around in the world."
For Lawrence, the documented history of the American beauty industry has predominantly been a story of white faces wearing makeup, and hair designed by white beauty professionals. How the aesthetic of Black beauty has evolved, as well as the ways Black beauty professionals have contributed to the hairstyling and makeup industries, was a story that no one was telling.
Lawrence had long hoped to correct this historical blind spot. But the details of how, exactly, she would do it weren't clear—until one morning in April 2020 after weeks of pandemic-induced playtime in her personal beauty archives.
"I woke up, shook my husband, and I'm like: 'Yo, why don't we have a library?'" Lawrence says. "'Why can't I go somewhere right now and see Black beauty from the '60s?'"
Lawrence says she searched for an existing archive of Black beauty reference images without success. So she started working on a project that would later become the Black Beauty Archives. Launched on Juneteenth 2020, the BBA is a Black-owned and -operated initiative created to "preserve, document, and celebrate the history of Black beauty through cosmetics and beauty culture."
The Black Beauty Archives is a digital and physical library of vintage beauty products, media, recorded oral histories, transcribed beauty rituals, and images of, by, or for Black women from the 1950s to the present.
"This is the beginning of a snowball effect that will transform how Black beauty is not only documented and preserved but discussed with nuance from a scholarly perspective," says makeup artist and makeup historian Michela Wariebi, who serves as beauty historian of the Black Beauty Archives. The Museum of Black Beauty, launched digitally in 2019, collects similar artifacts, as does the National Museum of African American History and Culture. Unlike those resources, the Black Beauty Archives is not connected to or affiliated with an existing institution.
With time, love, and donations, Lawrence hopes to soon have a full physical viewing space where anyone can access the materials she and her colleagues have curated on-site. For now, the items are stored and carefully preserved according to archival standards and can be viewed in person through research requests. Many of Lawrence's collected magazine covers, beauty advertisements, and other media are also available for viewing on the Black Beauty Archive's website.
According to Lawrence, the Black Beauty Archives also makes it easier to design new makeup looks based on historical looks worn by Black women. Such archival research is far more important to modern makeup artistry than you might think: For example, the game-changing makeup of HBO's Euphoria, designed by Donniela Davy, cites archival images of Nina Simone.
For Lawrence, building the Black Beauty Archives is about much more than just solving a technical problem for makeup artists and hairstylists: it is about creating a resource for discovering and sharing Black history through the beauty rituals that facilitate the transmission of wisdom from one generation to the next.
"These intimate experiences are not always in traditional institutions like museums or academic spaces," says Lawrence. "They're happening in the kitchen. They're happening at the kitchen sink. They're happening in the bathroom. They're happening on the front step, on a stoop in the backyard, and in braiding salons across New York City and across the globe."
As an undergraduate studying art history, Lawrence worked as a freelance makeup artist to help pay her way through college. Occasionally, Lawrence tried to merge her two worlds and incorporate a critical study of beauty and Blackness into her academic work but says she perceived resistance.
"This is the beginning of a snowball effect that will transform how Black beauty is not only documented and preserved but discussed with nuance from a scholarly perspective."
"Any time I tried to weave in the narrative of Black beauty and Black history, people didn't take it as something that should be valued or was real," Lawrence recalls. "You have to argue tooth and nail that, for example, a Black beauty salon is an evocative site for identity formation, and that wearing your hair natural is an act of revolution."
In that sense, beauty tools, practices, and other artifacts bear witness to a host of unwritten histories. A vintage hot comb, for example, used across several generations of Black women, is dense with memories passed from grandmother to granddaughter. Seeing such tools taken seriously in an archival context might trigger people to remember family history, shared wisdom, and more stories.
That's something that Regan Sommer McCoy realized when she visited her grandmother's South Carolina home last December. A friend of Lawrence's and a fellow archivist, McCoy is the founder of The Mixtape Museum, a hip-hop archive. She was perusing her grandmother's belongings for potential artifacts relevant to her work but instead found her grandmother's hot comb, a tool used to relax Black hair.
"As I was going through more stuff, it just made me connect with the hot comb differently," McCoy says. "I wasn't thinking about the ritual practice behind hot-combing in Black culture. But I got my hair hot-combed, my daughter got her hair hot-combed, everyone in my family has gotten their hair hot-combed."
The realization that the items in our family homes are more than just objects prompted McCoy to call Lawrence, fill out the appropriate donation form on the Black Beauty Archives's website, carefully clean the hot comb, photograph it, and donate it to the project.
"The ritual practice that we have in families—the things that are passed down…that's super important," says McCoy. "I feel like the Black Beauty Archives confirm legacy in ways that you don't think about."
"The ritual practice that we have in families, the things that are passed down, is super important. I feel like the Black Beauty Archives confirm legacy in ways that you don't think about."
While going through her own collection, Lawrence made a powerful discovery. She found items from her husband's grandmother, Saundra Parker, who ran a beauty salon out of a storefront and later the Queens, New York, apartment where Lawrence built her first makeup studio. In 2022, Lawrence plans to launch a digital collection honoring Parker's decades of work, featuring photographs from Parker's collection and oral histories.
Lawrence hopes to collect more tools, products, and images from Black people around the country and, ultimately, house them in a dedicated building that will be open for use by researchers, beauty professionals, and "however Black folks see fit," she says. But Lawrence also recognizes the deep emotional meaning of such artifacts to the families that maintain them and hopes to offer educational services on how to best preserve them in your own home.
"If your grandma has a whole bunch of magazines that you're just sitting on, please mail them to our P.O. box," Lawrence says. "If you have beautiful portraits of your nana or your aunties with their beauty shots and they're just sitting rotting, we can teach you how to preserve your family history, or you can donate them for long-term preservation."
They'll be in good hands.
Follow the Black Beauty Archives on Instagram and TikTok. If you have beauty images, products, or other materials to donate, please send them here: P.O. Box 650278, Fresh Meadows, NY 11365-9994. You can also submit materials to the archive using this form or donate monetarily.

https://www.oprahdaily.com/beauty/skin-makeup/a35844019/black-beauty-archives-black-history/