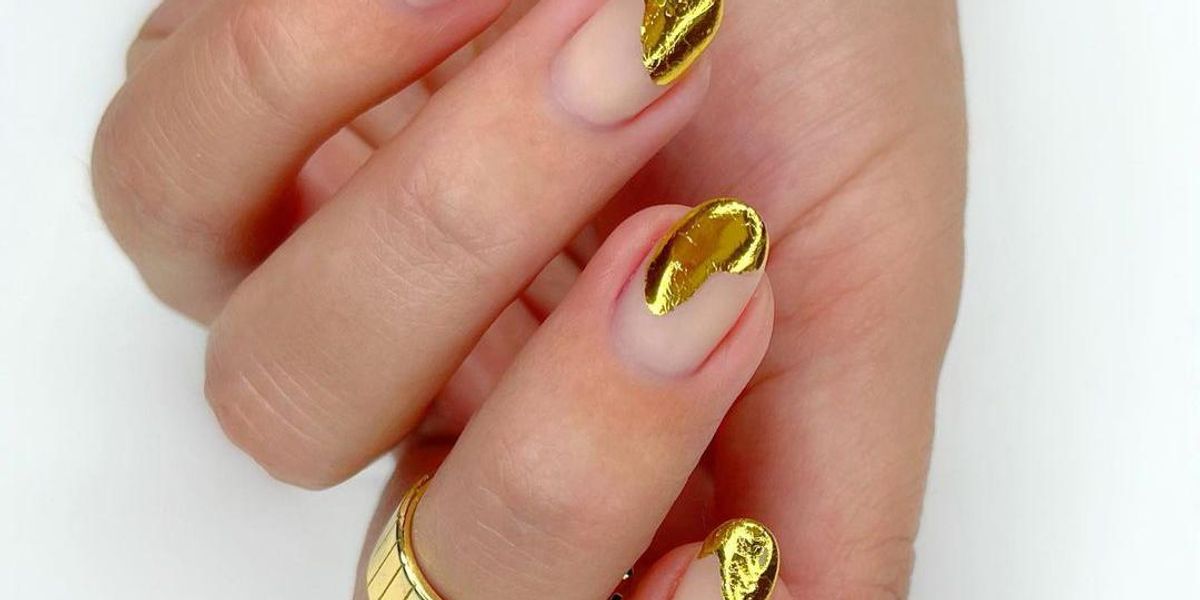 Textured Nail Art DIY Tips
Nail art is forever pushing design boundaries, and the latest textured nail trend is no different. The trend incorporates decorative, sometimes sculptural, elements in order to expand the art beyond the edges of the nail. Jessica Tong, celebrity nail artist, and Brittney Boyce, an L.A.-based nail artist and the founder of Nails of L.A., are two artists who are known for working with different lengths, textures, and materials to create show-stopping, one-of-a-kind designs. I reached out to Tong and Boyce to learn more about this trend, why it's grown more popular over the past year, and how to recreate these high-impact looks at home.
Why is the textured nail trend so popular right now?
"There's a few reasons why textured nails are trending right now," says Boyce. First, they're different from the other nail trends you might see on your Instagram feed, allowing them to stand out from the crowd. Additionally, recent fashion trends have incorporated their own form of embellishments, says Boyce, whether it's "cool beading, hardware accessory, or gorgeous embroidery." Tong also attributes the consumer's want for designs that have a bit more "flare and flash" as a factor in the trend's boom.
What textures do you think will be popular this fall?
"As we move towards the holidays," says Tong, "I think we'll see even more pieces layered on top of glitter and metallic base colors." Tong's a huge fan of gems: "I want to see piles of gems this holiday. Like beyond ornate and more of a 'diamonds are my blood type' maximalism." Boyce agrees that metallic textures will continue to be popular. "While the spiked nail I did for Machine Gun Kelly is a bit extreme for day-to-day wear, you'll notice metallic hoops, gold foils, and molten gold textures that you could incorporate into your own designs," she adds.
How can you DIY textured nails at-home?
For Tong's looks, she likes to secure on 3D elements, like gems and beads, with presto resin gel. "It really keeps everything in place, especially larger heavier embellishments," she adds. When it comes to text, Tong opts to hand sculpt it herself with acrylic powder. "It ensures that I really get the sturdy shape that I want."
For another hardware-adhering option, Boyce also recommends Orly's Builder in a Bottle. "It's a clear gel extension that applies like a soft gel, but transforms into a hard gel," she explains. "So, once it's on, it's on." If you're using a flat gold oil, Boyce recommends swiping on a layer of Orly GelFX Bodyguard on top and then adding an additional layer of GelFX Top Coat for secure protection.
For smaller embellishments—think: confetti glitter or small sequins—Tong suggests swiping on a top coat as a base, placing the embellishment on your nail, and then applying the top coat again, twice over the decoration to secure it. Press-on nail extensions are also another option to consider: "It's an easy way to add some texture to your nail art at home," says Boyce.
window.REBELMOUSE_ACTIVE_TASKS_QUEUE.push(function(){
window.REBELMOUSE_STDLIB.loadExternalScript("https://htlbid.com/v3/coveteur.com/htlbid.js", function() {
});
});
window.REBELMOUSE_ACTIVE_TASKS_QUEUE.push(function(){
!function(f,b,e,v,n,t,s){if(f.fbq)return;n=f.fbq=function(){n.callMethod?n.callMethod.apply(n,arguments):n.queue.push(arguments)};if(!f._fbq)f._fbq=n;n.push=n;n.loaded=!0;n.version='2.0';n.queue=[];t=b.createElement(e);t.async=!0;t.src=v;s=b.getElementsByTagName(e)[0];s.parentNode.insertBefore(t,s)}(window, document,'script','https://connect.facebook.net/en_US/fbevents.js');fbq('init', '1248680838922690');fbq('track', 'PageView');
});
window.REBELMOUSE_ACTIVE_TASKS_QUEUE.push(function(){
window.REBELMOUSE_STDLIB.onElementInViewport({ threshold: 400, selector: "video", oneTime: true, onIntersect: function(entry){ var element = entry.target; element.setAttribute("allow","autoplay"); element.loop = true; element.muted = true; element.autoplay = true; element.setAttribute("playsinline","true"); //element.controls = false; element.play(); } });
});
https://coveteur.com/textured-nail-art