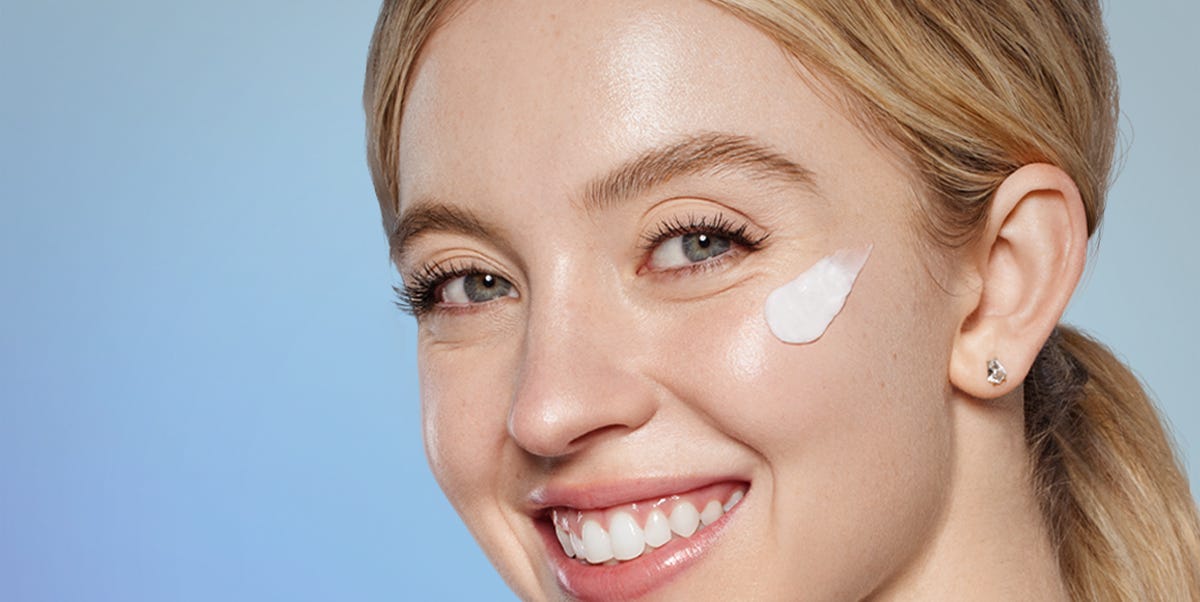 Sydney Sweeney on Favorite Skincare Products & Laneige Campaign
Sydney Sweeney is well aware of fans' obsession with her Euphoria character Cassie Howard's three-hour
Sydney Sweeney is well aware of fans' obsession with her Euphoria character Cassie Howard's three-hour beauty routine. But Sweeney—or Syd, as she calls herself—can't imagine going through the same lengthy process.
"I wish I had enough time to do a routine like that," the 24-year-old actress tells BAZAAR.com. "I definitely have in the past, but not recently." It makes sense: Sweeney has several major projects on the horizon, including yet another HBO show, The Players Table, and a Marvel movie.
But despite her busy schedule, she still makes time for skin care. It's so important to her, she teamed up with Laneige to be the brand's first U.S. partner. We sat down with the actress ahead of the announcement to chat about her favorite beauty looks from Season 2 of Euphoria, how she spent her Sundays (hint: It was bingeing another series), and the one beauty product she always steals from sets.
---
Has skin care always been a major part of your life?
Growing up, I had—I still do have—terribly sensitive skin. I grew up in a smaller town, and my mom wasn't as informed on skin care as I am now after being introduced to this world. I would try so many different products that were so harsh. It would either burn my skin or break me out. So I stopped using skincare all together in high school, because I was so scared of trying something new, and then I thought, I'll just live with it.
Once I got to college, I started realizing that it was not a good idea to wash my face with just water and zero products. I started using the Laneige Lip Sleeping Mask, and I became obsessed. I tried the brand's other products and started incorporating them into my skin care routine little by little, and then almost all of my products became Laneige. I just recently fell in love with the Vanilla Lip Mask. Around Christmastime, I'll switch to the Mint Chip flavor.
Were you able to test any beauty products during quarantine?
That's actually when I did a lot of my testing. I tried out a lot of tools. I got really into LED face masks, jade rollers, ice rollers. A lot of the tools that were used on Euphoria [Season 1] became my quarantine tools. I swear by the ice roller and always have it in my bag when I travel.
You're working on a bunch of projects at the moment. What does self-care look like to you right now? How do you indulge despite your busy schedule?
Good self-care to me is a great night's sleep with the Laneige Lip Sleeping Mask on.
Do you consider yourself to have a similar or different beauty style to Cassie?
I could see similarities when Cassie is more toned down. I like simple looks. I'm definitely more into skincare, especially because of Euphoria. We are free to try so many new colors and makeup products. I get to express different versions of Cassie that way. Then when I'm on red carpets or off-screen, I find different versions of Syd.
When do you feel the most like Syd?
When I am home with my dog on a lake, outside, and unplugged from the rest of the world.
Do you have a beauty rule you always follow?
Always wash your face,no matter how tired you are. I was on the plane last night and realized I completely forgot face wipes. So I went into the plane bathroom and tried to splash as much water on my face to get off all the makeup from Vanity Fair [Oscars Party]. I said to myself, I cannot fall asleep on this plane with my makeup on. I was literally trying to scrub makeup off.
Since Euphoria was on a Sunday, I definitely made it my ritual to watch. Did you have any Sunday night rituals of your own?
I've been on a Law and Order: Special Victims Unit binge and I finally caught up so need to find another little binge. But I was glued to that show for quite some time.
Do you have another show you're bingeing right now?
I will go between SVU and anything on HGTV. I love good mindless TV. I just bought a really cool, but old, house, so I'm getting lots of inspo. I love learning new things that I can try and DIY. I just got a bunch of wallpaper off of Etsy and put it up myself.
Do you lean more toward colors or neutrals?
I'm definitely more into colors and patterns. I like each room to feel like a different experience in the world that you walk into, but there's still a cohesive look somehow.
The baby blue color of Laneige's Water Bank collection will fit in perfectly.
It really does! My master bedroom, my hallways—everything is blue. So it's perfect.
If you could use only one product, which would it be?
The Laneige Water Bank Blue Hyaluronic Cream Moisturizer. I just was filming a movie in Albuquerque, and it's so dry there. The crew, cast, and I were dreading how our skin felt, and so I asked the Laneige team to send, like, a bunch of the creams, and everyone started saying that their faces felt like a baby's bottom. They were so happy. I got everyone hooked.
Have you learned any beauty tips from being on set, from a makeup artist or costar?
Always stand up for yourself if you're in a makeup or skincare situation where someone is using a product that you don't feel comfortable with or if it could ruin your skin. Being on set, I've learned to speak up for myself. You shouldn't put yourself in any type of harm's way because you don't want to feel bad.
Is there any product that you've stolen from a set?
I collect a lot of powders. I stole a lot of my makeup artist's Charlotte Tilbury setting powders, and she gets mad. I've been obsessed with it. I hoard all of them.
What's your favorite makeup look from Season 2 of Euphoria?
When Cassie had her crazy meltdown and she was having her "I've never ever been happier" moment. I loved the makeup: the blue eye shadow, the mascara. It really reminds me of Brigitte Bardot, and I am obsessed with her beauty era.
Is there a beauty trend you've been wanting to try?
I was really excited to dye my hair red and loved the color. It was fun.
This content is imported from Instagram. You may be able to find the same content in another format, or you may be able to find more information, at their web site.
And now we're seeing you're a blonde again.
I know. I had to come back. I missed it. [Editor's Note: She's now back to red again!]
What's been your favorite hair color?
My natural color. It's blonde, red, brunette all mixed together. I don't know if it will ever come back.
What's your go-to haircut?
I just cut bangs for a movie. I usually like long hair, but I cannot get my hair to grow to save my life. It used to be so long, and then I colored it once and I never got it back.
Have you ever had any hair mishaps?
Yes. I went to a hair salon once and my hair was down to the top of my butt. I asked for a trim—well, my mom asked for a trim—and she said, "Do not take more than two inches off." She left to go watch my brother get his haircut, and when she came back, my hair was to my shoulders. It was all cut off. It was a nightmare. I was so nervous after. I waited forever to get my hair cut again.
Do you have a first memory of learning about skin care?
I remember waking up and seeing my mom lathered in night cream once and I was like, "Oh, no, is this what I am going to have to do every night?"
This content is created and maintained by a third party, and imported onto this page to help users provide their email addresses. You may be able to find more information about this and similar content at piano.io

https://www.harpersbazaar.com/beauty/a39601850/sydney-sweeney-interview/