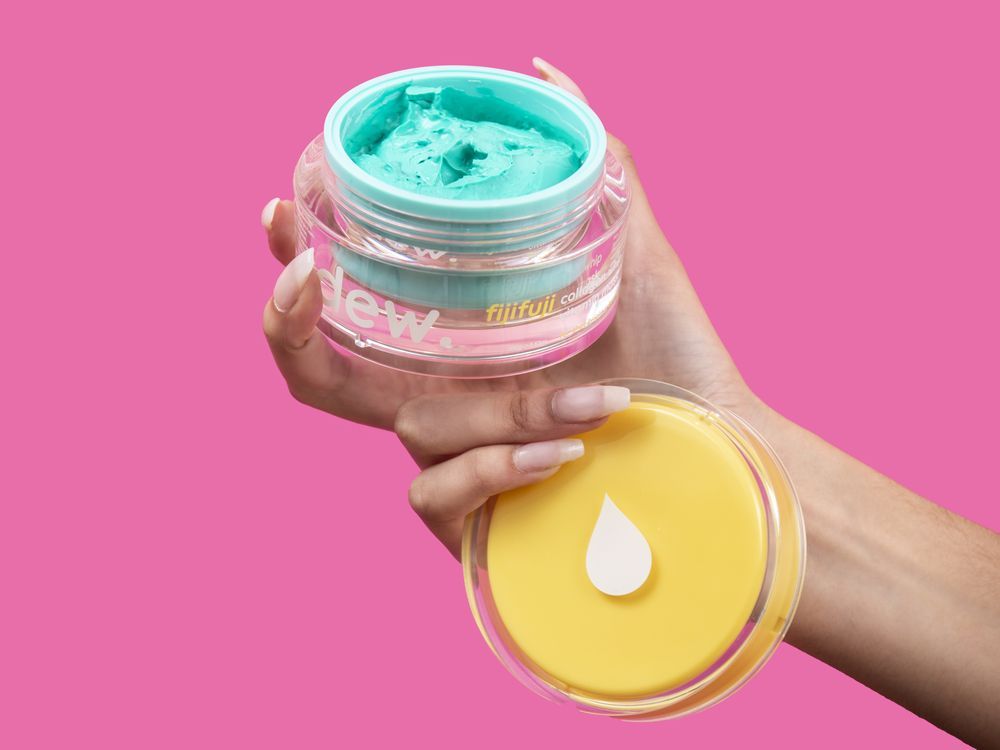 Skincare brand born on TikTok aims to shake up the beauty industry
Founded by Toronto-based social media personality Ryan Dubs, Dew of the Gods highlights inclusivity and diversity in its campaigns — along with ingredient quality and formulation in its products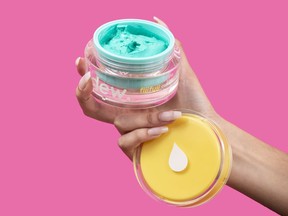 Reviews and recommendations are unbiased and products are independently selected. Postmedia may earn an affiliate commission from purchases made through links on this page.
Article content
Born on TikTok in 2020, Dew Of The Gods is quickly becoming a powerhouse in the Canadian skincare market.
Article content
Founded by Toronto-based social media personality Ryan Dubs, who has helped launch celebrity brands such as Kylie Cosmetics, the company aims to highlight inclusivity and diversity in its campaigns, along with ingredient quality and vegan product formulation.
We caught up with Dubs to learn more.
Q. For those who aren't familiar, what is Dew of the Gods?
A. Dew of the Gods is a vegan, LGBTQ+-owned skincare brand from Canada — a true TikTok brand changing the landscape of inclusivity, diversity and ingredient quality in the skincare space. We're super colourful, always on-point with ingredient trends and driven by our audience on TikTok to lift the curtain on the cosmetics industry with unheard of transparency, and a commitment to the LGBTQ+ community to represent more faces, bodies and skin types. We're one of Canada's fastest-growing skincare brands, producing over two million units in 2022 for the biggest beauty retailers in the world.
Article content
Q. What makes it unique?
A. Our status as an LGBTQ+-owned brand is honestly a license to creativity; but also, a responsibility to inclusion when it comes to making our customers we ultimately represent, and our allies, feel represented, heard and loved. We've made a promise to the LGBTQ+ community to put people who identify as LGBTQ+ at the forefront of our brand; to make them the face of our campaigns; to pay both professional models and influencers fair-market rates to feature them on our website, our Instagram, on our packaging and in our marketing campaigns. We leverage our relationships with the biggest buyers of beauty in the world to make our voice as a gay-owned brand heard, giving our influencers, customers and fans a world stage to stand on. Our brand is for everyone, regardless of how you identify, but we're unapologetically gay! The rainbow that represents so much of our culture as a community is seen across our packaging; the brand's tone of voice is constantly giving GBF — that's 'gay best friend' — vibes, and our message of inclusivity and mindfulness permeates through all of our customer touch points.
Article content
Q. Who is the target customer?
A. As truly a TikTok brand, we're all over the place on the spectrum of who buys our products. It might sound wide-reaching to say "Gen Z + Millennials", because that's a ginormous group, but with my personal presence on TikTok of over 570,000 followers, we really do have a wide reach. We're also in Boxycharm, Ipsy, FabFitFun and Hudson's Bay, so in the sense that our BIG buyers have millions of customers that experience our brand, we really do cater to all ages, skin types and personal ethos on skincare.
Q. Where are the products formulated/made?
A. We formulate and source our products from all over the world. In January of 2020, right before the pandemic, I flew to Iceland to secure a formulation and supply contract with the owners of one of the purest glacier water reserves in the world, which we then turned into a facial spray. Our clay in our clay masks come from South Africa, our gloss is made in South Korea, and we just launched an exotic facial cleanser made with the most luxurious detoxifying charcoal, also from Iceland. With the absolute best manufacturers all over the world, all with FDA certification and social compliance top of mind, we have access to the best production technology, stability testing, compatibility testing and product safety analyses.
Article content
Q. Is there a 'hero' product in the lineup? If so, which one and what makes it so great?
A. Right now, we're all about the art of the facial cleanse. We just launched Fog, our Cashew Milk x Icelandic Charcoal facial cleanser, which was the result of a year-long reformulation of our original cleanser. After we sold out of our original cleanser, we knew we wanted to switch the packaging from plastic to glass, as part of our initiative to reduce the overall plastic in our collection by 50 per cent in 2022. This might seem like a simple process, but plastic and glass offer different stability and compatibility properties that need to be tested and stabilized. It took a year to get the formula right, especially with exotic ingredients like cashew milk, charcoal and cold-pressed lavender, but we did it, and for the first time ever we sold out of a new product on its launch day in just three hours. The restock happened a month later, and almost sold us out again. It's definitely our hero!
Article content
Q. What is the price range for the products?
A. Our products range from $13 for our delicious lip gloss up to $54 for our luxe whipped mud masks.
Q. And, lastly, where can people check them out?
A. Check us out on Dew.co and @dewofthegods on Instagram! We're also in Boxycharm, Ipsy, FabFitFun and available on TheBay.com.
Makeup tutorial: Putting a little more hip in your lip

Style Q&A: New skin-care brand for men inspired by Canadian surgeon's husband's 'shaving bumps'

From fashion to food, wine appreciation to health, the Vancouver Sun has Life coverage cornered

Shopping Essentials for the home, for your life
---
More news, fewer ads, faster load time: Get unlimited, ad-lite access to the Vancouver Sun, the Province, National Post and 13 other Canadian news sites for just $14/month or $140/year. Subscribe now through the Vancouver Sun or The Province.
https://vancouversun.com/life/fashion-beauty/style-qa-skincare-brand-born-on-tiktok-aims-to-shake-up-the-beauty-industry