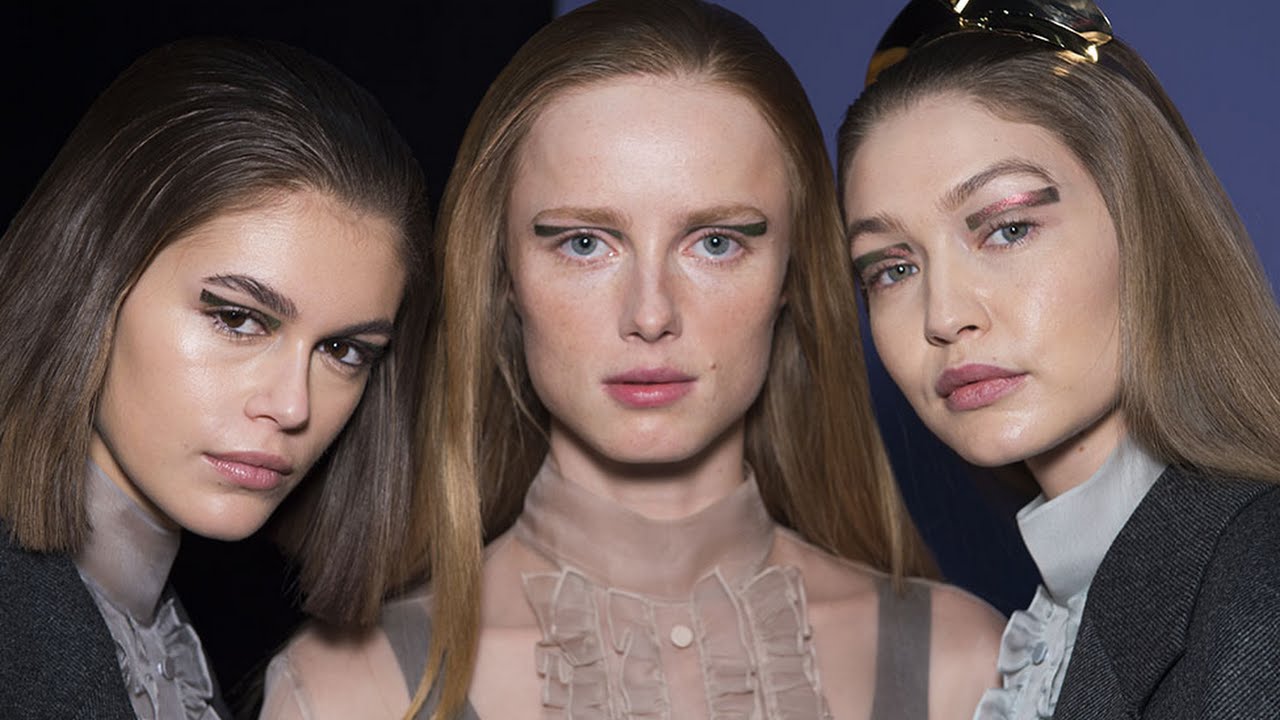 In need of a change? These are the biggest hair and colour trends this season
There's something about the changing of seasons that always makes us feel like doing something
There's something about the changing of seasons that always makes us feel like doing something drastic. In summer that means highlights and beachy waves. Maybe a few long layers or even an experimental splash of bright pink if we're feeling brave. 
Then autumn rolls around and our mood board changes once again. Gone is the desire for long, perfectly undone mermaid hair – now all we can think of is Marianne fringes, blunt bobs and gorgeous hues of rich mahogany. 
Some might call it the plight of the modern woman, but I reckon even our ancestors longed for change too. Too much sameness and most of us get bored. That's all well and good you say, but how is one supposed to know exactly what it is that they want? 
Booking an appointment with your hairdresser is the first step, deciding what to go for is the next, and arguably, most important.
Mark Byrne of 5-star salon New Hair Order (NHO) on South William Street gives us the low down on what he predicts this season's biggest trends will be. 
Hair trends A/W 2021
70s style 
Fashion and beauty trends have always been cyclical – it's why many of us hold onto things in the hope that they'll serve us again in the future. This season, the 70s are back in and with icons such as Debbie Harry, Patti Smith, Stevie Nicks and Cher to turn to for inspiration, it shouldn't come as much surprise. 
70s fashion is typified by flares and psychedelic patterns. 70s gruaig on the other hand? Think blunt chops with centre partings, shag haircuts and messy bobs à la Miley Cyrus and Margot Robbie. 
Curtain bangs 
"Fringes are not for everyone," Mark tells me, "but this trend is set to be huge this season." Be it straight across cuts, blended grown out versions or the choppier curtain bang look – expect to see fringes everywhere. Best not tackle this trend alone though. Consult your stylist first who can advise on what shape suits your face and how to style your new 'do at home. 
Stylised cuts – bobs, shags, lux hair
Bobs
Bob cuts have already been around for years at this stage, but it's one haircut that's here to stay. "Here at New Hair Order we have seen a real shift towards the art of cutting returning, which is nice to see after colour has reigned as the top client priority for so long," Mark says.  "Having come out of the pandemic, clients are embracing the skill of a sharp constructed cut along with a beautiful complimentary colour." A favourite of both stylists and clients alike, there isn't one specific bob that's "in trend" according to Mark… which means that there's room for your own vision to come into play here too. 
Shag haircuts
?hl=en
One trend that's rolled over from summer, the shag haircut really took off again this year. Effortlessly cool, it usually involves minimal effort on your part (a definite win if you're a little on the lazy side when it comes to your mop). Very much a "wash and go" type hairdo, it's all about embracing layers and natural texture. That said, you will have to book in for regular cuts in order to maintain the shape and keep it looking fresh; the key to pulling off this style, as per Mark's instruction. 
Lux hair 
Lux hair is another strong look the NHO team has seen in the salon. "During the past year, clients have really invested in good quality hair products and had the time to gain the benefit from them. Long, glossy, well-kept hair is the base of this trend," Mark continues. "Mirror shine and length are achieved by regular visits to the salon for treatments, trims and a glossing service." Look to 70s Cher or Kim K for inspo here.   
Colour trends A/W 2021
Controlled gold
Autumn/winter means clients want warmer hues – often seen on the likes of Jennifer Lopez and Rosie Huntington-Whiteley. "Ditch the purple shampoo and conditioner and embrace the gold," Mark advises. "A good colourist will use clever placement of brightness around the face and delicate baby lights under the parting to soften the gold colour shock."
Jaded brown
For naturally darker haired clients, jaded brown is the trend du jour. This cool, chic brunette look is effortless and more of a flattering version of the warmth we have seen in past looks, Mark says. Think Kendall Jenner and Zendaya vibes – a classic look that "screams French Parisian coolness". Sign us up!
Copper sunset
One of Mark and his team's favourite looks this season, it's spans a wide variety of shades from deep leafy coppers to bright Mediterranean sunsets. Opt for a full block look or soften it with warmer lighter shades shimmered throughout. Very Gigi Hadid and her Jessica Rabbit-esque high pony at this year's Met Gala. 
Warm espresso
This is for the women who are not afraid to embrace a warmer brunette, as Mark puts it. "To achieve this trend we suggest a deep rich base with hues of soft gold flickering throughout." Kaia Gerber and Hailee Bieber nail this trend so be sure to bring photos of either one as a reference (if only we could commandeer their wardrobes too!) 
Tea light candle blonde
For blondes who want a bit of a softer finish, tea light candle blonde is the answer. Achieved with a deeper root melted into soft beachy blonde, baby lights tease out towards the ends to create a colourway even Margot Robbie would be envious of. 
So, which one took your fancy? Bookmark this for your next trip to the salon.
Photography by Jason Lloyd-Evans.
https://www.image.ie/style/in-need-of-a-change-these-are-the-biggest-hair-and-colour-trends-this-season-313879