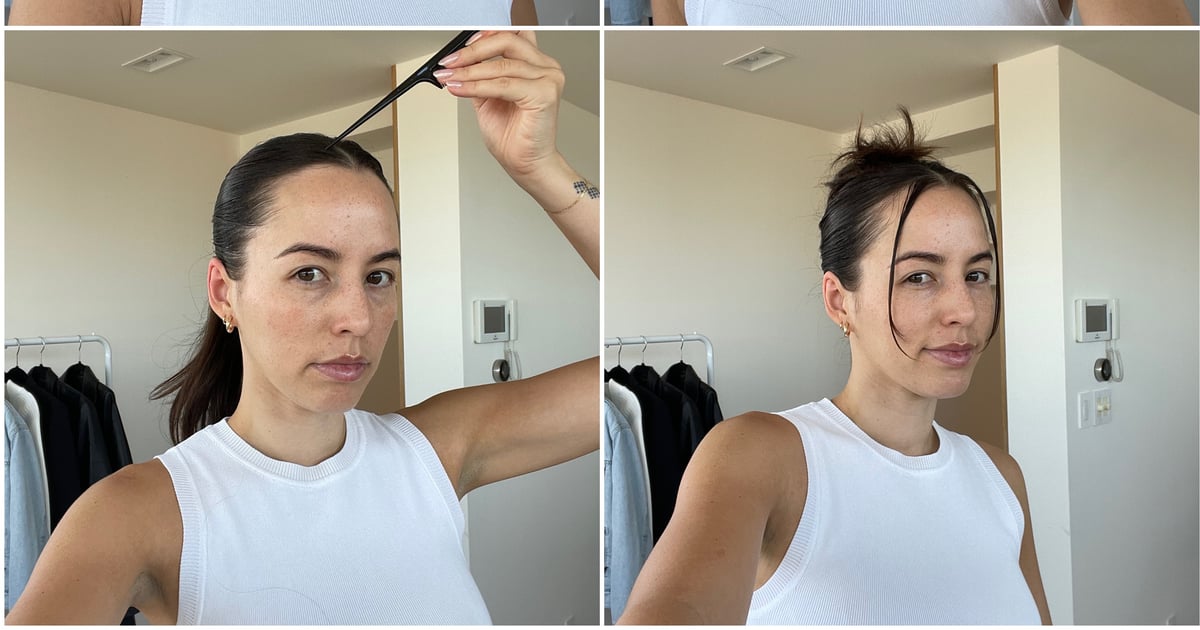 I Tried Chris Appleton's '90s Supermodel Updo: See Photos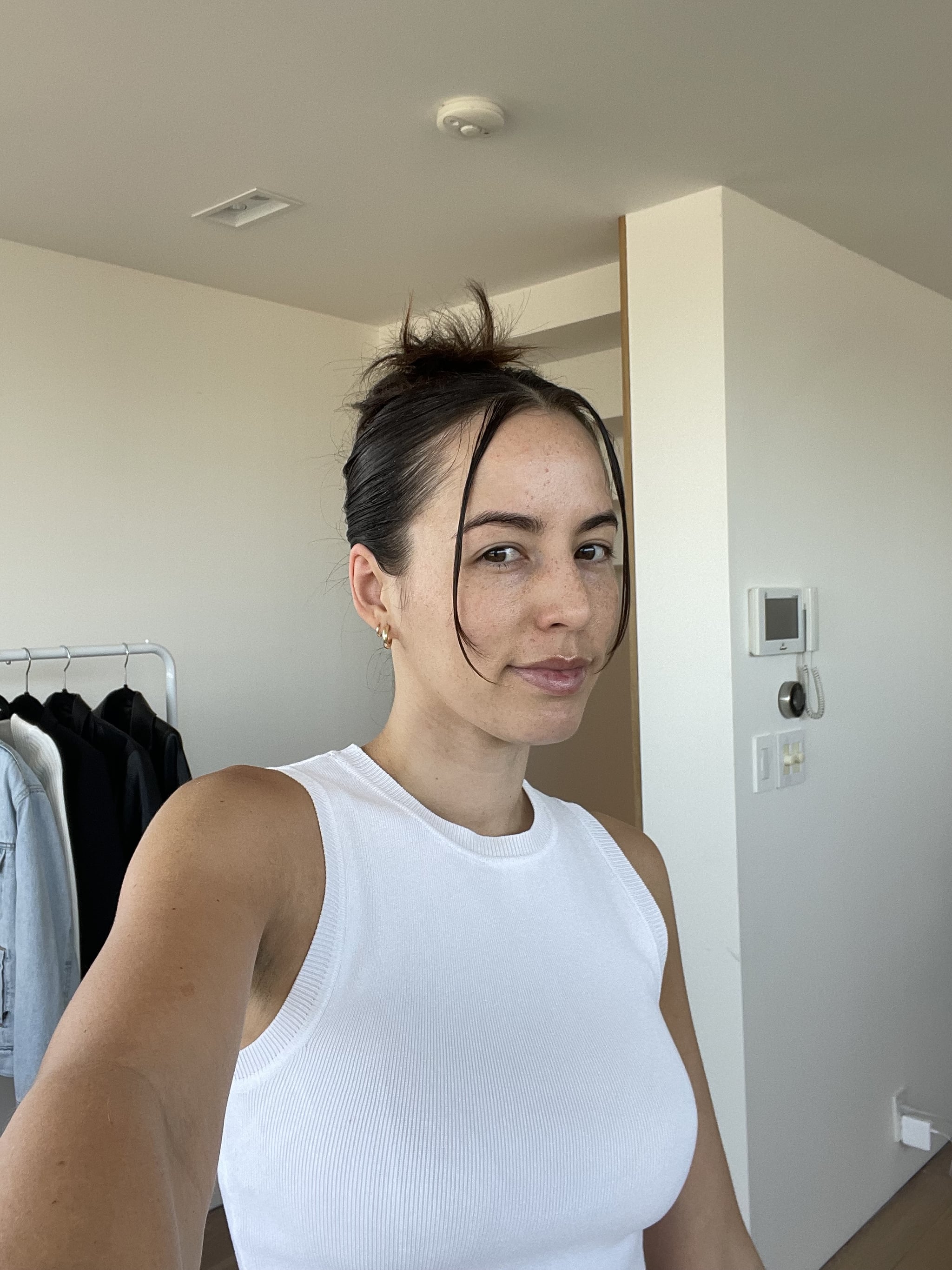 Retro hair trends are having a resurgence on red carpets and TikTok.
Jennifer Lopez's hairstylist Chris Appleton recently shared a '90s wet updo tutorial on the app.
To try the style for yourself, all you need is a hair tie, mousse, and a claw clip.
It's no secret that the '90s and the '00s are making a comeback, especially when it comes to beauty looks. Olivia Rodrigo recently wore a throwback hairstyle to the MTV Movie & TV Awards, and the '90s-inspired "supermodel nail" has been all over my Pinterest and Instagram feeds lately. I've been itching to hop on the retro-beauty bandwagon, so for the last few weeks I've been keeping my eyes peeled for '90s-inspired hairstyles worth trying. When I stumbled across a video where J. Lo's hairstylist Chris Appleton was marrying two of my favorite hairstyles into one stunning wet-look '90s updo, I knew I wanted to re-create it on myself.
To try this style out for myself, I first grabbed a hair tie, a comb, a boar-bristle brush, and the Color Wow Pop + Lock ($20) serum. I started by prepping my dry hair with the Pop + Lock, coating it from roots to ends. I then divided my hair down the middle to give myself a middle part. Next, I brushed it all back into a low slicked-back ponytail using the boar brush to make sure my hair was sleek and smooth, but I made sure to keep the middle part at the first half-inch of my head.
I have curtain bangs, so I had to use a little extra product to get my hair to stay in a slicked-back ponytail, but even though my bangs are on the shorter side, I didn't need to add in any bobby pins or hair clips. (If you have bangs, just know it might take a little extra work to get your look in place, but you shouldn't need anything extra to do so.)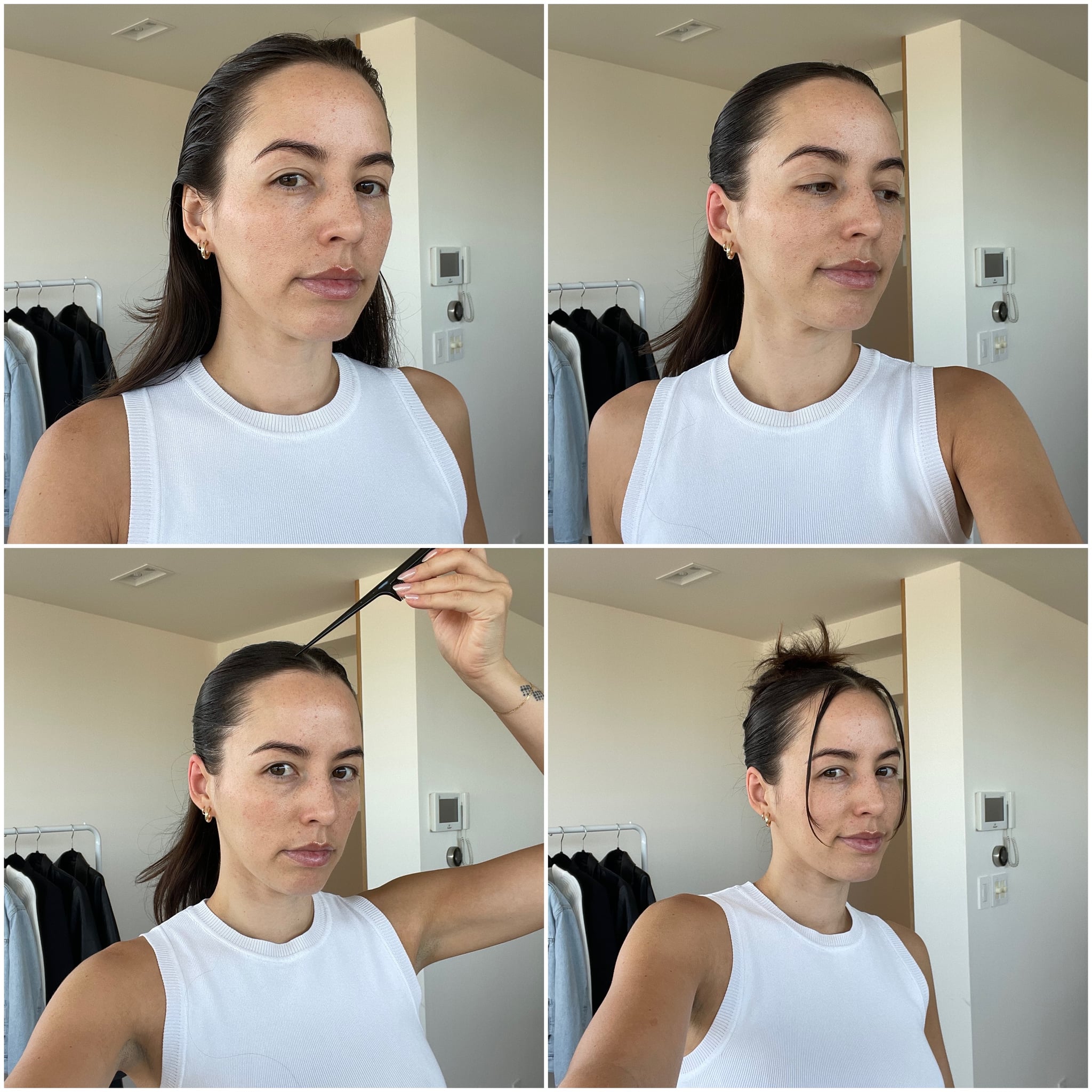 From there, I used a pick comb to separate two pieces from the front of my middle part and pulled them out of the ponytail. I coated them with the Color Wow Dream Filter to make sure they would stay in place on either side of my face. From there, I twisted the remainder of my ponytail upward and secured it with a claw clip. To make sure I got the full '90s look, I left a few stray pieces out to accent the hairstyle for the full '90s effect.
Securing my hair in a ponytail prior to putting it up in a claw clip made it so the clip stayed in place all day, and I didn't have any issues with it falling out or need to redo my hair even once. Although it was comfortable to wear, I have to admit that I didn't love the face-framing tendrils rubbing on my face all day while I was trying to work, so I eventually tucked the little strands back.
Luckily the style was still just as cute, but I'll likely save this look for the next time I go out with girlfriends or on date night versus work. After all, retro hair trends are better for making a statement than sitting at home in front of my computer screen anyway.
Image Source: POPSUGAR Photography / Renee Rodriguez

https://www.popsugar.com/beauty/90s-updo-editor-experiment-48852248