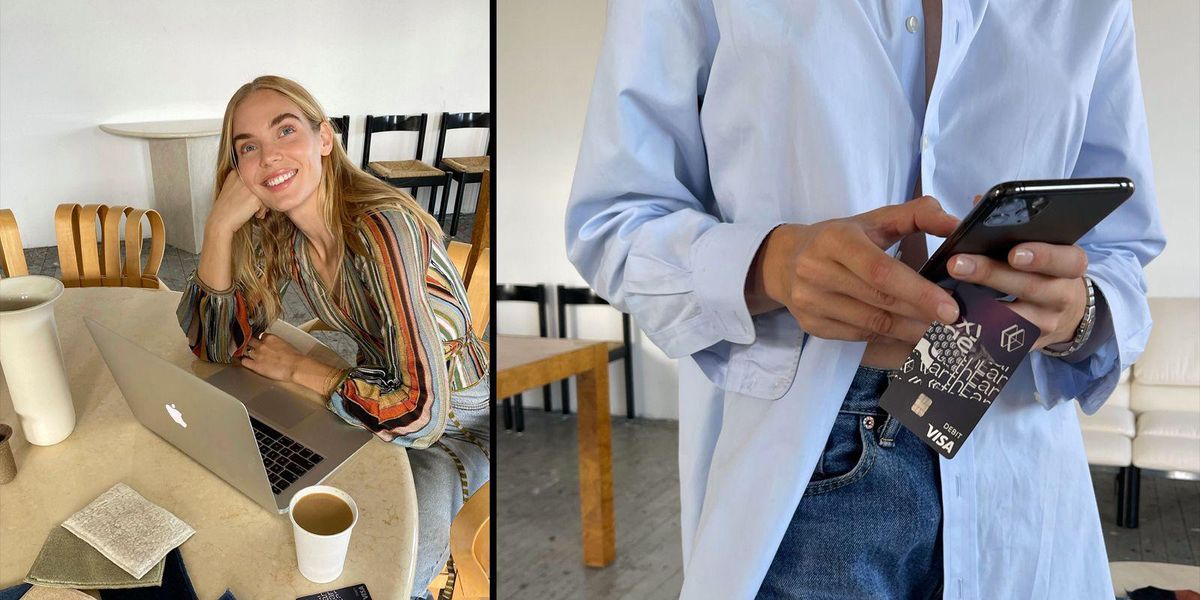 Friends of Form Founder Interview
No offense to your flawless gluten-free banana bread recipe, but not all beloved pastimes are the start of a profitable business opportunity. In some special cases, however, a side passion can ignite an unexpected career shift, which is where Jordy Murray and Nora O'Neil find themselves today. Friends and fellow seasoned models, Murray and O'Neil had both relocated to Los Angeles at the start of the Covid pandemic. With a bit more time on their hands and a shared interest in vintage furniture, the twosome soon moved from casually collecting and reselling pieces on Instagram to a full-fledged, in-demand business. The result is Friends of Form.
Soon followed a move back to New York, the signing of a lease on their first studio space, and a lovely alignment of the models', now entrepreneurs', skills. The Friends of Form studio became a space to execute editorial visions—something the models know inside and out—as well as where Murray and O'Neil work with clients to offer a mix of modern and new designs. But with quick and unexpected success, comes all the elements that aren't quite so beautifully captured in a photograph. That's where Oxygen has come into play.
Oxygen is a modern financial platform specifically created with entrepreneurs and creatives in mind, like Murray and O'Neil. And now, as the brand recently opened its new studio and retail space in Greenpoint, Brooklyn, the co-founders have teamed with Oxygen to share more about their unique road from hobbyists to entrepreneurs, with big future plans in the pipeline, too.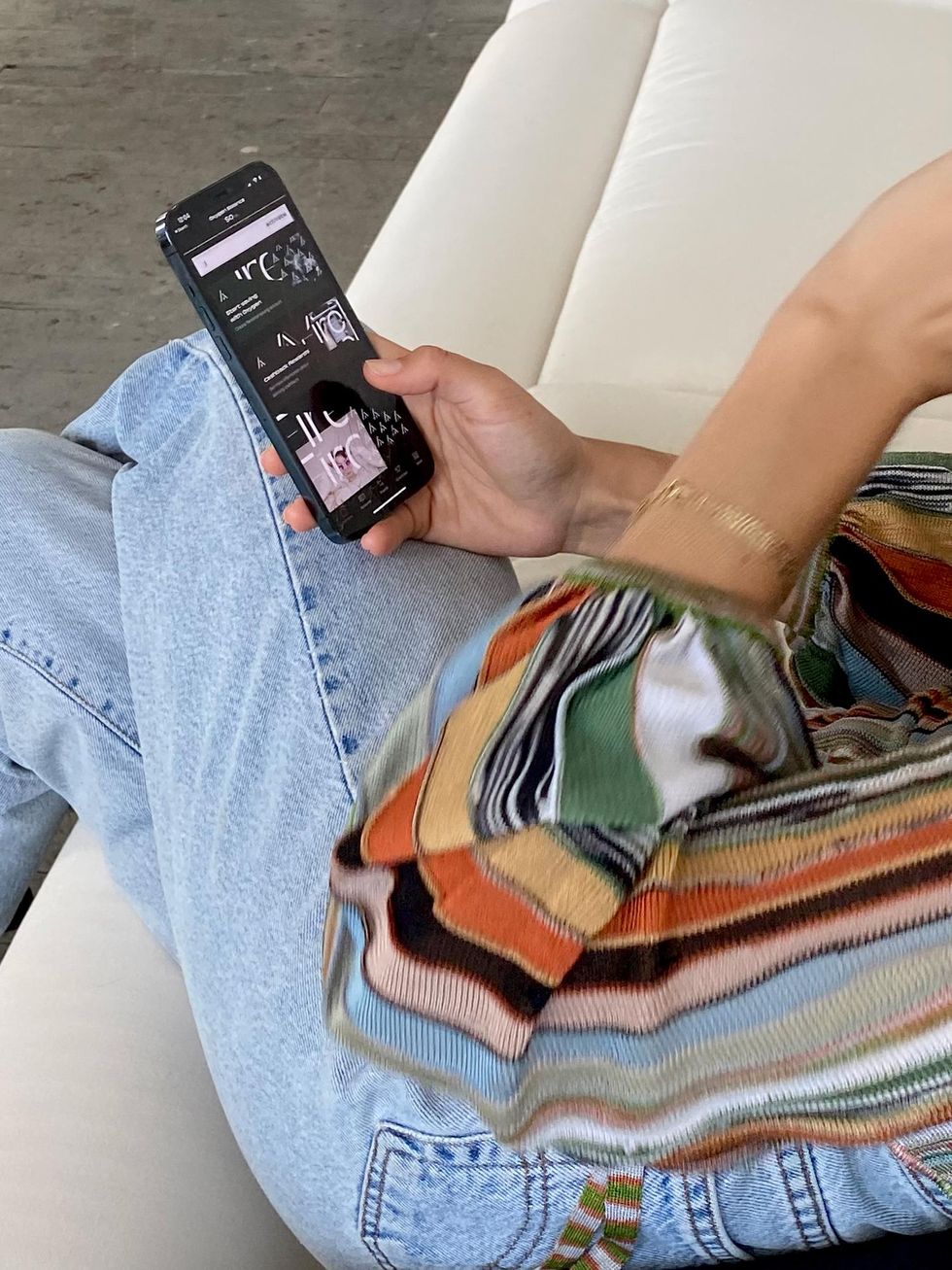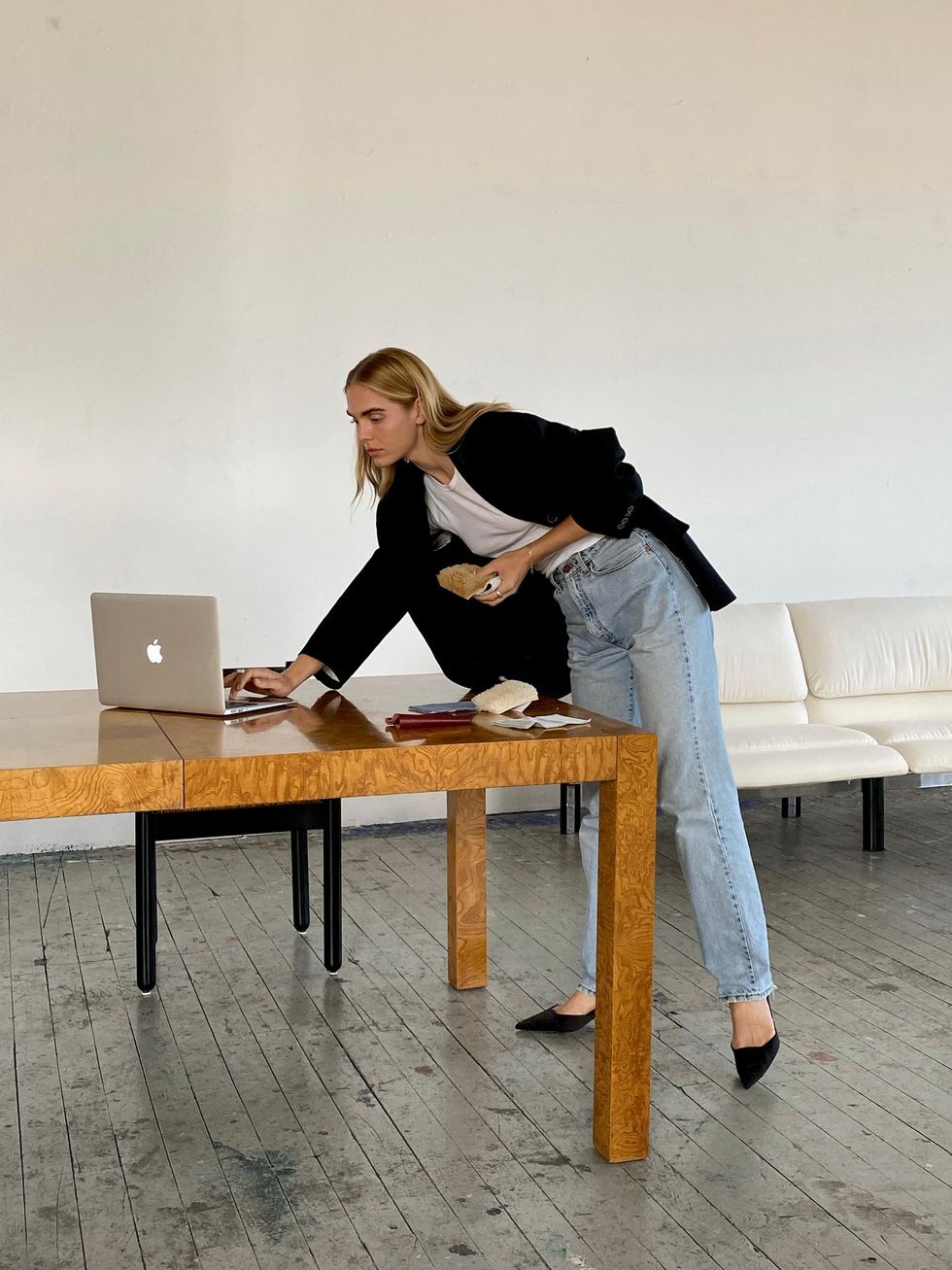 You both have had careers prior to Friends of Form. How did you come to realize your shared interest in vintage furniture and decide to turn it into a business?

Nora O'Neil: "Jordy and I have been friends for about five years now. We both come from fashion, we've both been modeling for a better part of a decade. Lockdown was a very confronting time for everybody, asking 'What are you good at besides the work that you identify with, the thing you do the most?' And I guess, for us, it's not modeling.
"We started in May 2020 collecting things from estate sales, online, and auctions. We were just doing it for funny money and as a hobby. We were both in L.A. at the time, and we were storing everything in my garage. Once we had all these pieces together, we were like 'Okay, let's shoot them, let's put them on Instagram together, let's see if they sell.' We started investing time into it and shooting it all in an editorial way, not just like everyone else throwing stuff on Instagram to sell. And when that happened, we got a really great response. From the day we started, we weren't necessarily thinking we would start a business together—we took it so seriously, and it just snowballed from there with Friends of Form. We relocated back to New York where our main residence was, and we opened up our studio in Gowanus last September."
Was there a stand-out pivotal moment where you realized you had created something much bigger than you initially intended?

Jordy Murray: "For me, it was when we signed our first lease. We went from being an at-home, pandemic-hobby business, to being somewhere with a mailing address and responsibility and overhead. It really propelled us forward."
NO: "For me, it was the summer of 2020, and I woke up one morning and it was just this unspoken thing. We met up and started working, no questions asked. And I was like 'Alright, this is my life now.'"
What's been the biggest learning of building your business from the ground up and dealing with everything that comes with it?

JM: "The process of doing it has taught us so much. Not to downplay the hard work or the small amount of success that we had, but the best thing about starting this without necessarily a business plan or outside investors is that we've been able to learn as we've gone along. One decision has informed the next decision. So in signing the lease, we kind of decided how we were going to make it work, rather than making a plan. I think action has propelled us forward."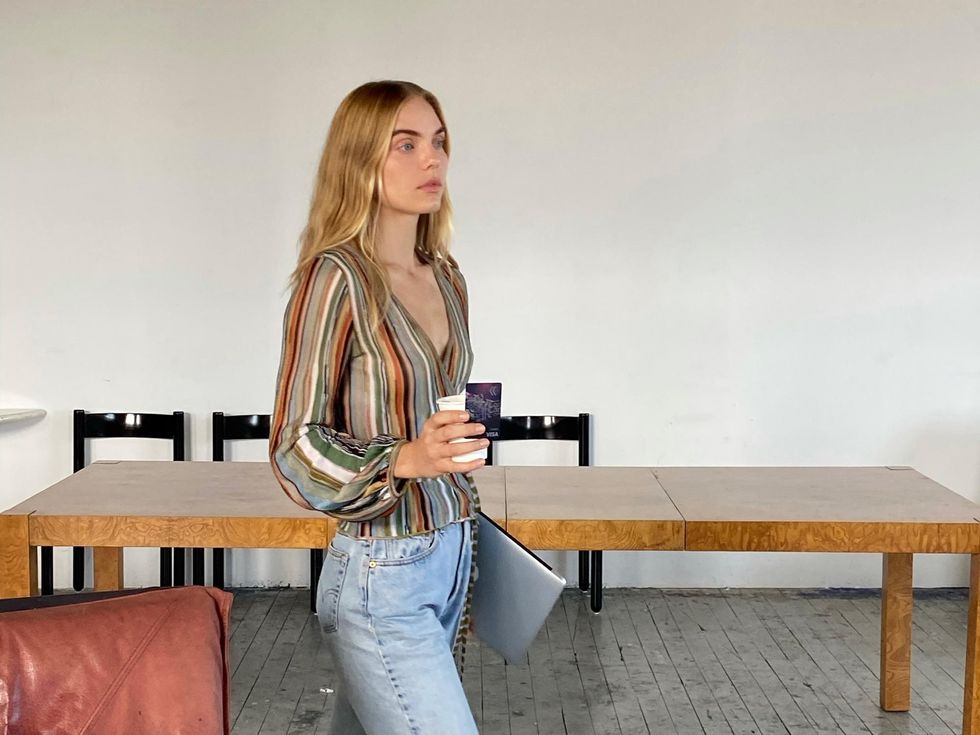 As creatives entrepreneurs, what do you like about using Oxygen?

JM: "The user interface of Oxygen is so user-friendly. I did go to business school, but it was like 100 years ago, and all things accounting and finance—we're creatives, both of us!—are not our strong suit. Oxygen makes it easy. I love that they offer the cash-back option within the app for stuff we use all the time, like shipping, coffee, and transportation. Personally, compared to my other cards, it's the best for cash-back rewards."
NO: "I think one of the coolest features is that you can seamlessly manage your personal finances through any chapter of your life. Jordy and I have been our own businesses since we were teenagers. And getting that all started—having to hire financial experts, pay for expenses, etc.—is a big money dump, and it's really intimidating. The fact that Oxygen makes it easy to stay organized and track personal savings and expenses all in one app makes it such an opportunity-starter for young people who are creatives."
Are there any ways your modeling careers have prepared you to start this business? And what are the newer challenges?
JM: "In some ways, I feel like we are so prepared. Selling products is what we've been doing for a decade. Visuals, marketing, and social media—it's super second nature. The things that have been really difficult to navigate are the side of this business that no one really thinks about: dealing with shippers, things breaking, and customer service."
NO: "Also, hiring people. Managing people is its own skill set and we're learning as we go. I'm so thankful for the people we hire because they have so much patience with us as we're figuring out all these different avenues of a business."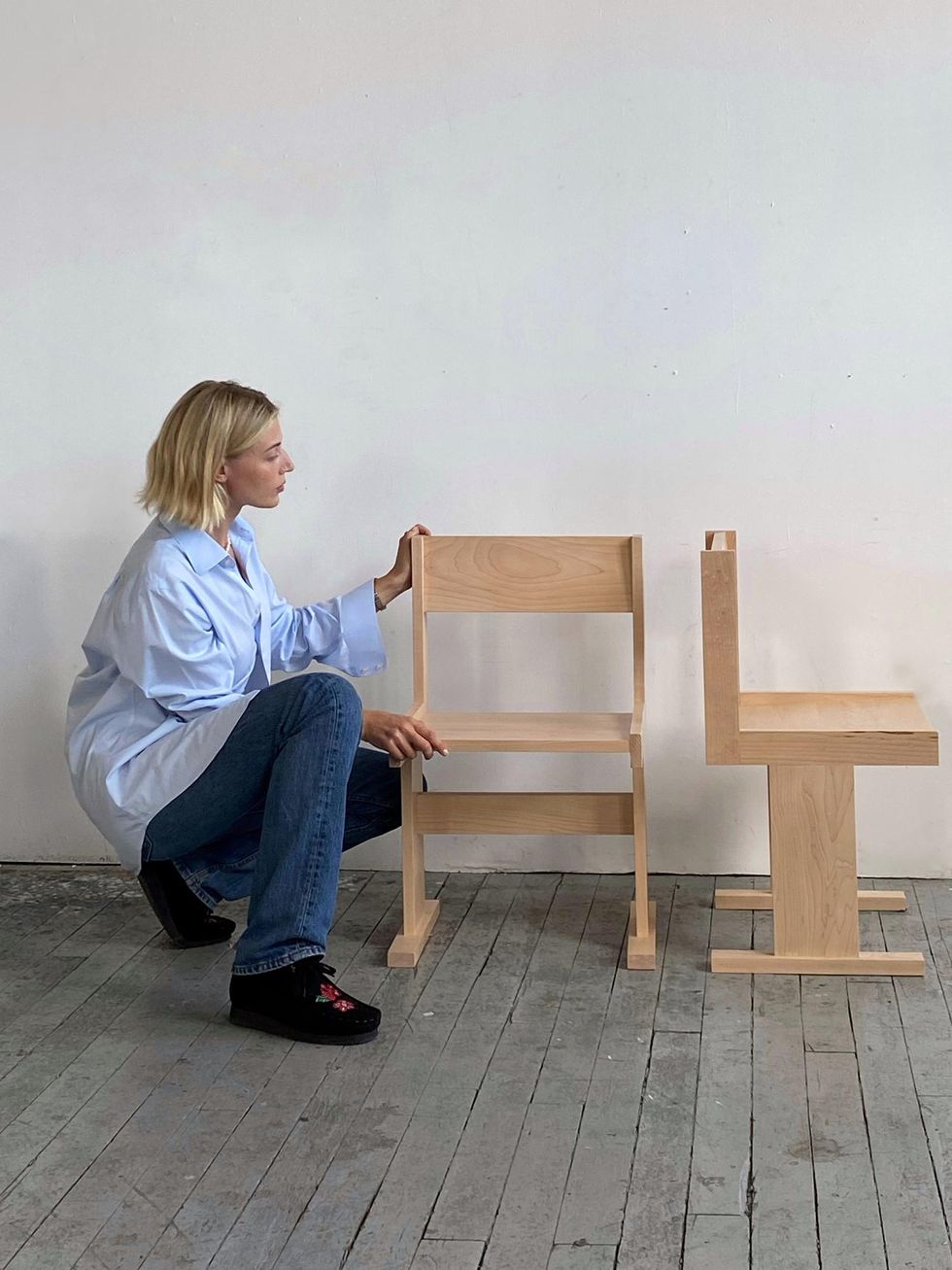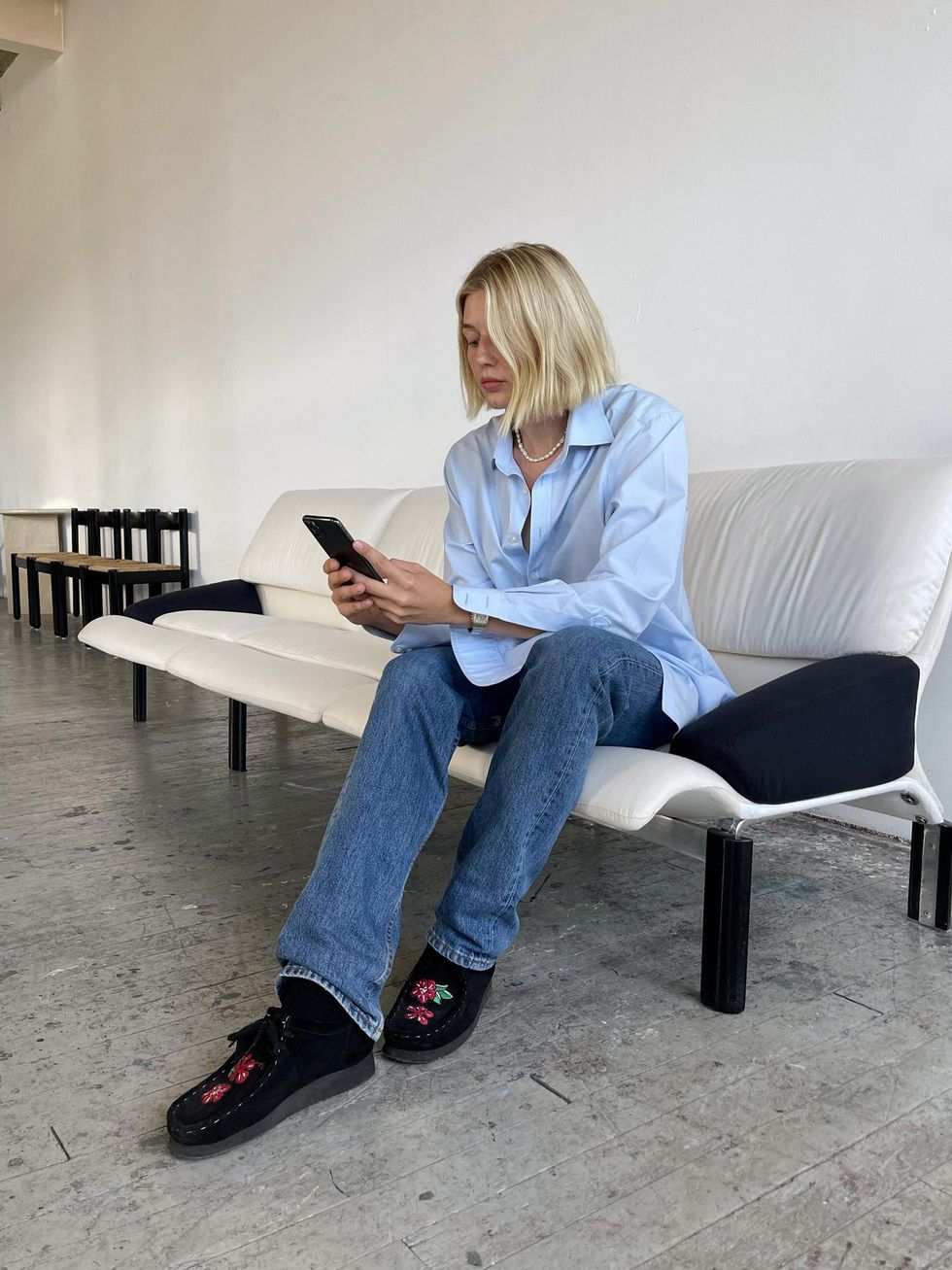 Now, it's just over a year since you moved back to New York and opened a studio/retail space. What do you envision for the future of Friends of Form?

NO: "When we were deciding on the name, Friends of Form, we didn't want it to feel like it was confined to anything. We wanted it to be something that could evolve into anything. I don't think Jordy or I ever anticipated it being furniture resellers. That's not something we had as a goal but something that really worked out. From that, we've also been offered interior design jobs, and we have this studio space as another revenue stream. We're just so willing to go wherever this business takes us and just do the best that we can going in those avenues. I personally really love doing interior design. That's something I'd love to focus more on and have more opportunities to do."
JM: "It's been exciting to have the studio space and go beyond vintage resale. We've designed some of our own pieces, either individually or in collaboration with some of our favorite local artisans. That's such an exciting thing, to be able to show people what Friends of Form is outside of resale. That's something you can look forward to in the next year or two."
Do you have any advice for turning a side passion into a business? Anything you wish you'd have known?

JM: "Do what you're drawn to, commit to it 110 percent, and the money will follow. If you go to build a business because you want to be known or you see just an inherent financial opportunity, I don't know if that business will ever bloom completely. I think you have to follow your intuition."
NO: "I don't know if I would necessarily change the course of our business, I don't know if we got really lucky or we're good at what we do, but I don't think anybody else's advice would have helped our case then. I would have loved to have a mentor in this space, somebody who has a lot of experience in interior design. But the journey that Jordy and I have had with Friends of Form has taught us all so much, and I think all the growing pains were worth it."
Photos: Courtesy of Jordy Murray and Nora O'Neil
Learn more about Oxygen here.

DISCLAIMER

window.REBELMOUSE_ACTIVE_TASKS_QUEUE.push(function(){
window.REBELMOUSE_STDLIB.loadExternalScript("https://htlbid.com/v3/coveteur.com/htlbid.js", function() {
});
});
window.REBELMOUSE_ACTIVE_TASKS_QUEUE.push(function(){
!function(f,b,e,v,n,t,s){if(f.fbq)return;n=f.fbq=function(){n.callMethod?n.callMethod.apply(n,arguments):n.queue.push(arguments)};if(!f._fbq)f._fbq=n;n.push=n;n.loaded=!0;n.version='2.0';n.queue=[];t=b.createElement(e);t.async=!0;t.src=v;s=b.getElementsByTagName(e)[0];s.parentNode.insertBefore(t,s)}(window, document,'script','https://connect.facebook.net/en_US/fbevents.js');fbq('init', '1248680838922690');fbq('track', 'PageView');
});
window.REBELMOUSE_ACTIVE_TASKS_QUEUE.push(function(){
window.REBELMOUSE_STDLIB.onElementInViewport({ threshold: 400, selector: "video", oneTime: true, onIntersect: function(entry){ var element = entry.target; element.setAttribute("allow","autoplay"); element.loop = true; element.muted = true; element.autoplay = true; element.setAttribute("playsinline","true"); //element.controls = false; element.play(); } });
});
https://coveteur.com/friends-of-form-business-interview