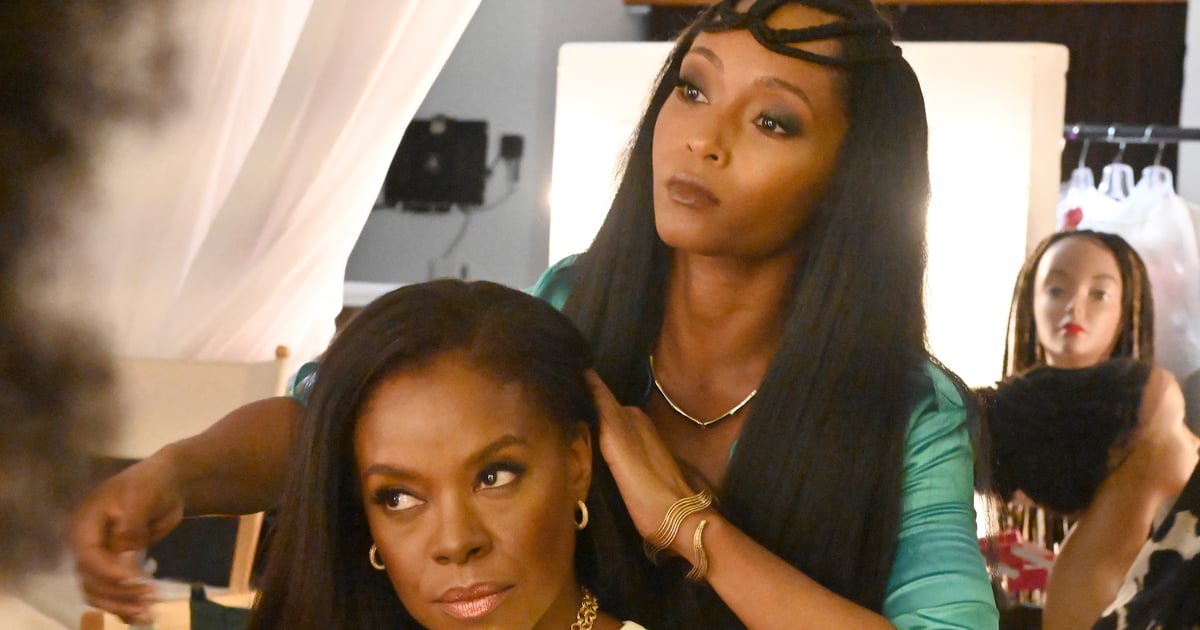 Fox's Our Kind of People Focuses on Black Hair Culture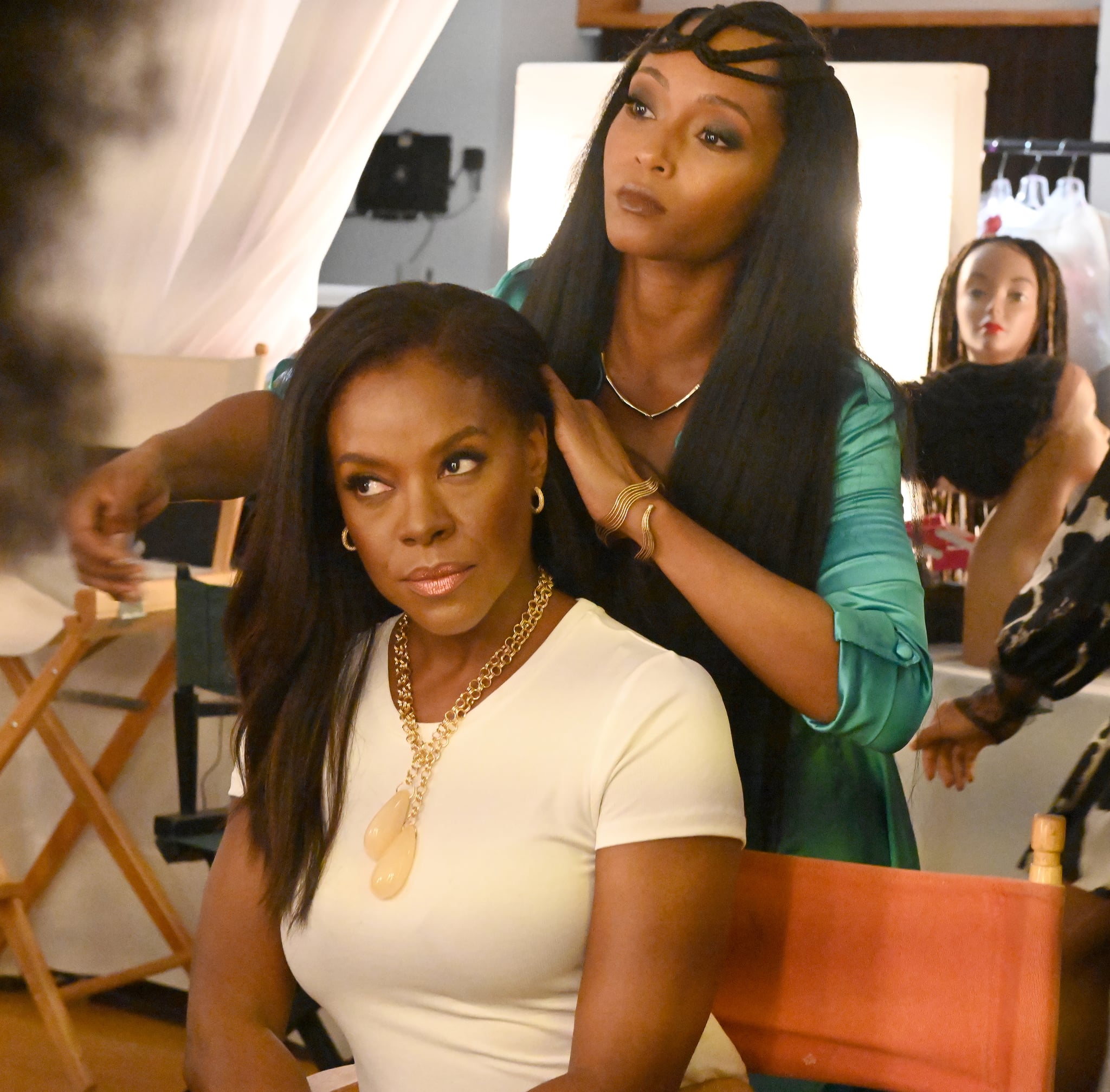 As a Black woman, I like to experiment with my hair. I enjoy box braids, faux locs, Senegalese twists, fulani braids, and my most worn hairstyle: textured pixies. Unfortunately, like many other Black women, I am often falsely judged on my appearance based on my hair — especially in the workforce. Former bosses and colleagues have directly (and indirectly) referred to my Afro or braided hair as loud, untidy, or rebellious and seldom see it as professional.
While there is some legislation in place, like the CROWN Act (the law that aims to end race-based hair discrimination), there hasn't been much done in Hollywood to further move the needle. This is why the new drama series Our Kind of People is so important. The TV show premiering, on Fox on Sept. 21, is about two Black families — the Franklin-Duponts, who are one of the wealthiest families in town, and the Vaughns, who work for everything they have and don't rely on connections — joining together through their relationship to hair.
Directed by Karin Gist and Lee Daniels, the series is inspired by the acclaimed 1999 novel by Lawrence Otis Graham. It follows single mom Angela Vaughn (Yaya DaCosta), who moves her family from Boston to Oaks Bluffs in Martha's Vineyard with hopes that the Black elite will help her make her natural hair-care line a household name. Originally moving to reclaim her family's name and get the word out about her revolutionary products, she stumbles upon an old family secret that turns her life, and the town, upside down.
The drama does a great job at expressing the roots of Black hair and the versatility of what it can do through Vaughn's creations. "Back in Africa, hair was as good as fingerprints. Braids could tell you a person's tribe, marital status, wealth, and social position," DaCosta says in the first episode. "Our crown was our identity. When the slave ships arrived, we were forced to shave our heads so we couldn't tell kin from kin. So when we landed, a new hair culture had to be born. We grew our hair back. We took back what was stolen. We used our hair to communicate. We found power in our hair. That's what my mother taught me. That no one could take your identity or make you forget who you are."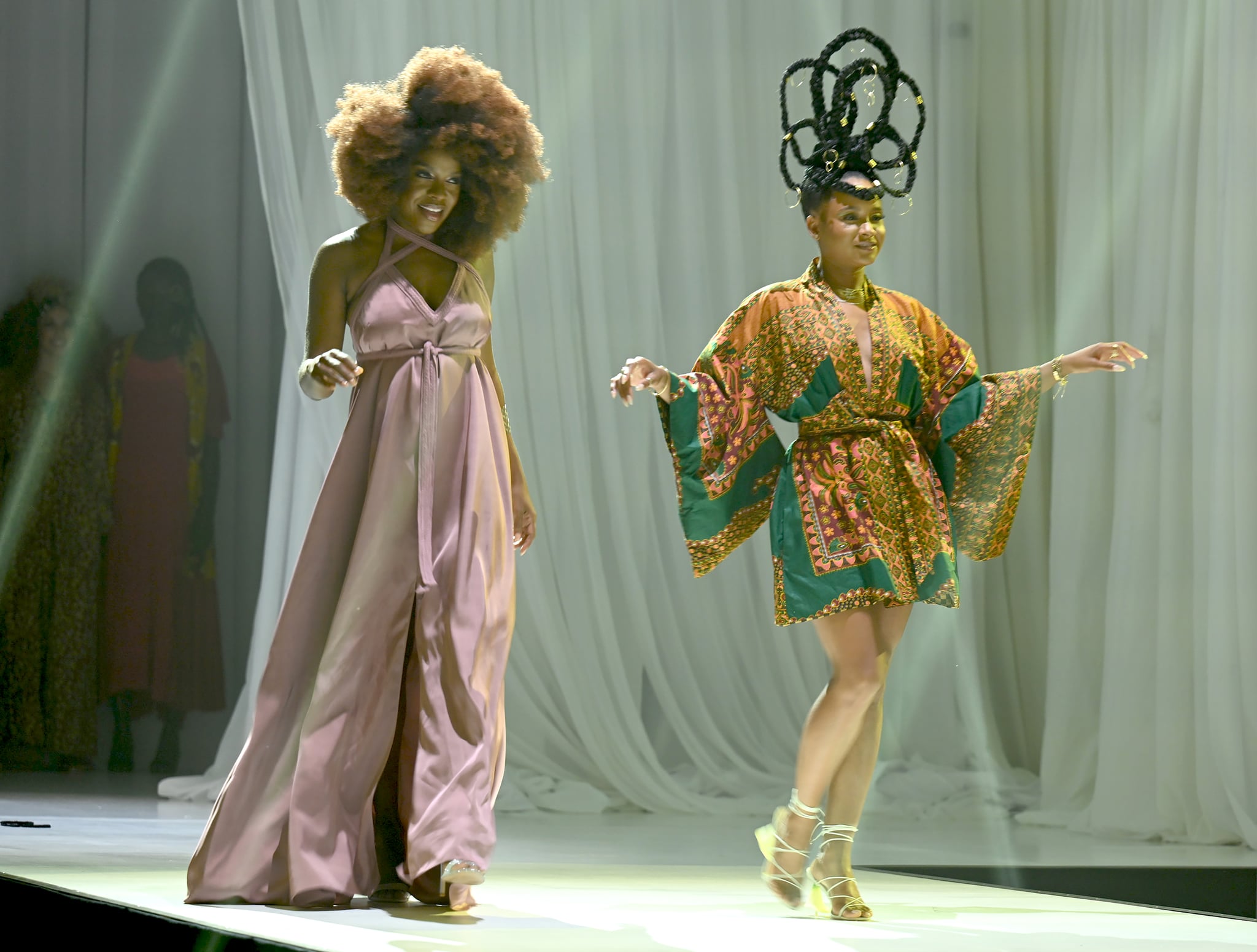 An all-star, all-Black cast that is affluent and a plot that revolves around hair has never been done before. "When you think of what a professional Black woman looks like on screen, you look at Olivia Pope and Viola Davis, that's the look," Derek Johnson, the show's hair department head, told POPSUGAR. "With this project, I was allowed to create authentically. We broke out of that of what that look is and created a look that reflects what's currently happening, what the character looks like today, in present day. It's completely reimagined."
"I want people to feel a sense of pride when they watch this show. And to know that you don't have to have a ton of money to be beautiful." — Phyllis Williams
To achieve this, Johnson looked to his current clientele in his Atlanta-based hair salon and counterparts in the industry to understand what affluent clients were striving for and was able to come up with two separate looks to differentiate the Franklin-Duponts from the Vaughns. "The Franklin-Duponts are rich, they were born with money," he said. "They have hairstylists coming into their homes to prep them every day. For Lauren Franklin, we pushed the envelope. You'll see her with rhinestone and structural braids in the first episode — everything is all over the top for her. Whereas her mother is always put together. For Leah, I wanted her to always look pretty. Not overly done, and never trying too much."
The vibe was a little different when it came to the Vaughns. As a hair entrepreneur who embraces Black natural hair and techniques, Johnson was able to playfully approach Angela's look. "With the Vaughns, you'll see more experimental hair — sometimes it's big, bold, and different. Truly showing the versatility of Black hair," Johnson said.
The same approach was used for the makeup. "My goal for the Franklin-Dupont family was high-end grooming and super polished," said Phyllis Williams, the makeup department head for the show. "The older women have more of a uniform look. The younger ones are Instagram influencers. They like to show the world who they are and what they do, so we could have a lot more fun with them while still keeping things very polished."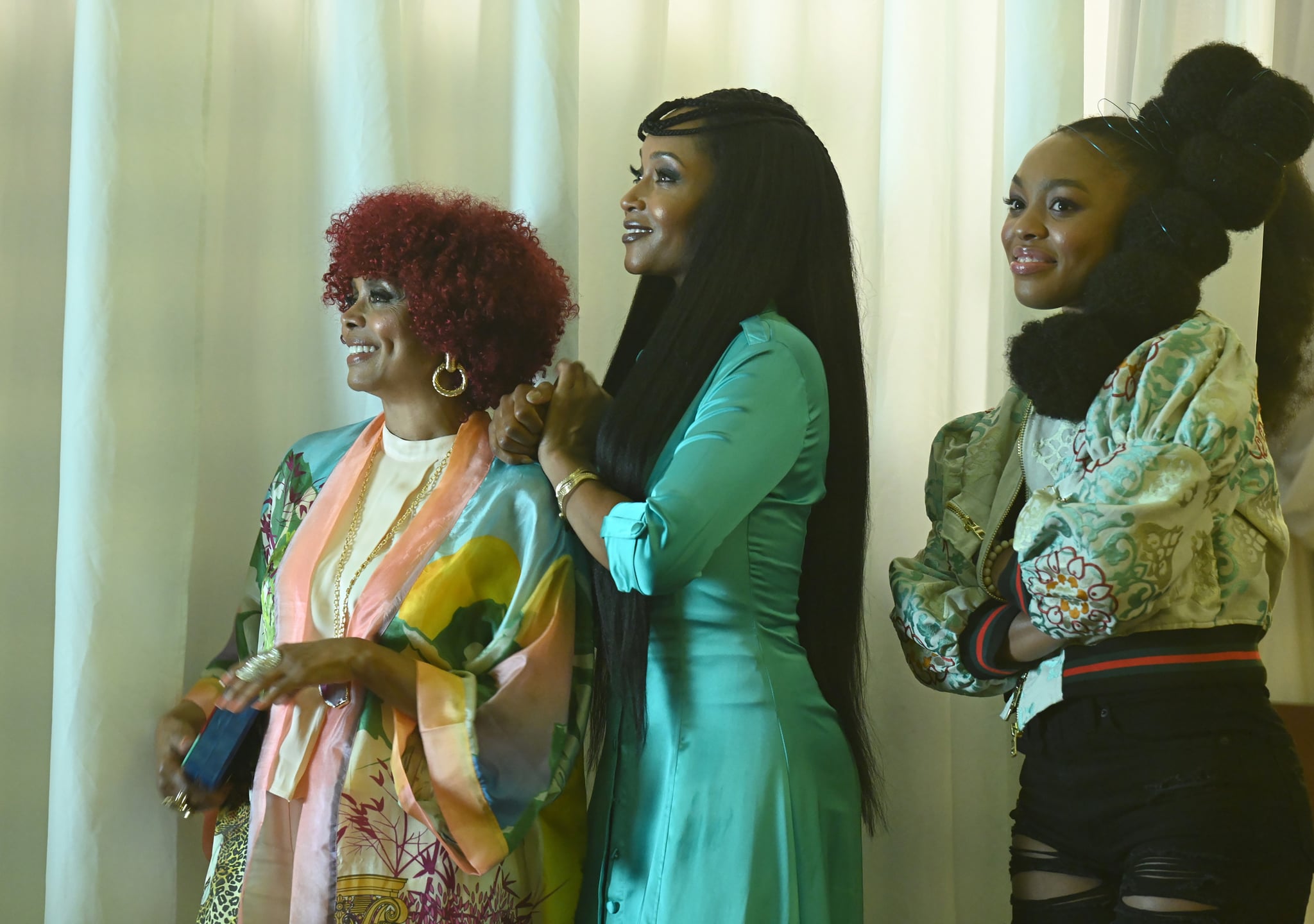 For the Vaughns, Williams emphasized healthy, glowing skin. "The Vaughns are natural girls and proud of who they are. They are trying to build a legacy on their own without those contacts, network, legacy, and privilege. I wanted to celebrate skin. I wanted people to look at them and say, 'Wow, they are glowing, how do I look like that?'"
The makeup expert used a mixture of Black-owned products: Mented Cosmetics lipstick, Pat McGrath foundations, Juvia's Place eyeshadows, formulas from AJ Crimson, and more. "I want people to feel a sense of pride when they watch this show," Williams said. "And to know that you don't have to have a ton of money to be beautiful."
From high fashion to natural textures, Johnson believes the series will redefine what "professional" looks like. "When we see Angela going into these business meetings and she is sporting a slick-back look with her big, curly hair in the back, it's like, 'Oh wow, this can be professional.' Not only will it redefine people's views on Black hair, but it will redefine people's thought processes of what these things are."
Wil Shelton, a hairstylist, former salon owner, and founder of Wil Power Marketing, who in partnership with Fox helped campaign for the TV series, agreed. "Nowadays we have to have laws passed, like the law for the CROWN Act that helps with discrimination for natural hair and wearing braids, but this show leads with that. The hair is a statement. It doesn't hold back and is fully authentic. It's in the line of where we are culturally and where we can go."
Although I look forward to the insular conversations that will come as we rejoice in the celebration for Black hair, my hope is that this show will display what life could look like for the Black community, sans judgment and preconceived biases. I want people to come away with knowledge and awareness about another part of our history. Our Kind of People is for our people, but more so to show that we are people. People who are entitled to their own ideas of what professionalism looks like. People who love their crowns. And people who should be respected for their crowns.
Image Source: Brownie Harris/FOX

https://www.popsugar.com/beauty/fox-our-kind-people-black-hair-culture-48512163