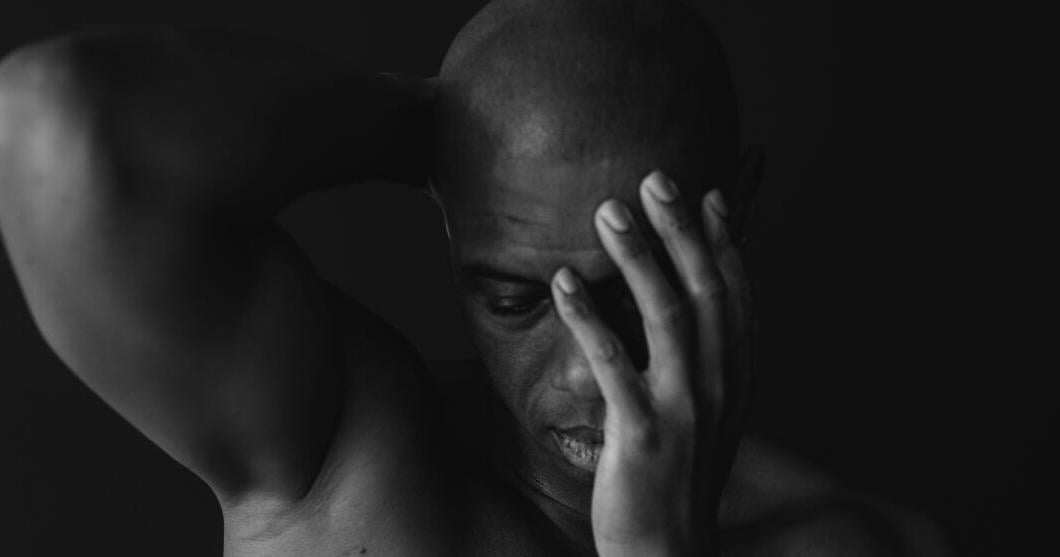 Colorado Springs boudoir photographer helps people see themselves, change lives | Lifestyle
Taking off your clothes for a stranger can be hard. Especially when that stranger is
Taking off your clothes for a stranger can be hard.
Especially when that stranger is holding a camera and shooting your body from multiple angles.
This is the intimate art form of boudoir photography, where people are photographed wearing little to nothing, depending on their comfortability, and posed in sensual ways. It's usually not about creating sexy photos for a significant other, but more often done as a celebration of the body, or documenting one's self during a life transition.
"Most people do it for themselves," said Melissa Minkner, owner of Melissa Brielle Boudoir. "It's almost a form of healing. For some it's like I'm about to have a baby, and I want to document this. Deep down it might be about seeing themselves through different eyes and a self-confidence boost. A lot of it is really emotional because it's also documenting this time in their life and looking back on how they got there."
And it takes some chutzpah. Minkner knows how challenging it can be for many of us to believe our bodies are good enough to be photographed wearing only our skin. Advertisers and social media influencers would have us believe we're not even the same creatures, with their extensive use of Photoshop and filters.
Minkner doesn't mess with her photos. There's no removing inches from waists or thighs, contouring more prominent cheekbones or erasing wrinkles. She wants her clients to see the unvarnished beauty that exists in their bodies.

6 weekend things to do around Colorado Springs and beyond: Al Unser history, pottery sale and more
You can find her online at melissabrielleboudoir.com. Clients pay about $3,500 for the entire experience, which includes professional hair and makeup, access to a fashion closet and a hardbound book of photos.
"You forget about the flaws. Or you might even see the flaws, and say there are my stretchmarks, and I love that photo anyway," said Minkner, a Cheyenne Mountain High School graduate. "It's learning to accept yourself, and realizing these are real photos of me and I look just as good as anyone I've been comparing myself to, so why am I tearing myself apart?"
The transformation all happens inside Minkner's expansive studio, tucked into a tiny Patty Jewett neighborhood strip mall. Upon arrival, you're greeted by show-stopping, black and white photos of beautiful, scantily clad women who look like Hollywood stars from the old black and white days. A few steps more deposits you in the land of boudoir. Several elegant scenes are already set up — a plush-looking bed, fireplace, white bathtub, dimpled settee — where a client can drape, lounge and mug for the camera. This is where women, and the occasional man, come to learn, or be reminded, they're beautiful and worth it, and to ignore the naysaying voices in their heads.
After some internal debate with those voices, Aymesha Melendez finally decided it was time for photos in October. Two years post-divorce, and three years into a CrossFit practice, she felt good about her body and where she was in life.
"It was a little overwhelming knowing I was going to put on lingerie and be sexy," Melendez said. "I felt like a fraud. I don't wear it."
But the photos? Melendez felt nothing but awe.
"I know I'm not this ugly person, but doing it and seeing myself in such a way definitely has changed my viewpoint on how I look at myself in the mirror," she said. "I do feel powerful in an artsy, beautiful way."
Skin for the win
Minkner picked up a camera in seventh grade and never put it down. All the way through junior high and high school, she explored the craft in her school darkrooms, and devoted her senior year photography portfolio to skin.
"Looking back at work from 17-year-old me, it's like how did no one see I was going to be a boudoir photographer?" she said. "Because I was taking pictures of people's hands and even naked women, but their backs or something else."
To her eyes, skin is beautiful, raw and vulnerable. Never something to be ashamed of.
"I was never shy about any of that," she said. "I was never uncomfortable with someone. I preferred it — the less clothing, the better. I saw vulnerability as one of the most beautiful things."

Colorado Springs gets new sandwich shop featuring oven roasted turkey and more
Nine years ago she began taking professional boudoir photos in a room she renovated into a studio inside her home. And about five years ago, she quit her day job to pursue photography full time. In March, she rented her current space.
Boudoir photos can elicit a range of opinions, many of which Minkner has heard. Some people might call her photos raunchy and scandalous, even crossing the line into pornography. But Minkner sees them as empowering.
Alex Toney agrees. He bared himself to the camera in 2020 after being diagnosed with multiple sclerosis in 2018 when he was 38. He was serving in Korea for the Army and was sent home when he was suddenly and inexplicably paralyzed from the waist down due to MS. He now has the use of his legs back but was medically retired from the military.
He visited Minkner with a specific intention.
"When people see stories about people with MS, they see them in wheelchairs and with canes," Toney said. "But not everyone who has it ends up in a wheelchair or with a cane. I wanted to show people your life is not at an end when you get this disease."

'Last Comic Standing' finalist Francisco Ramos to headline New Year's Eve shows in Colorado Springs
And now he has an impressive book of photos that document the hard work he's put into his body post-diagnosis.
"I see strength," he said about the pictures. "They gave me more motivation."
Reframing your narrative
Doing a boudoir photo session won't change your life, per se, but it might be the experience that mysteriously topples a domino in your life. Minkner has seen it change people's mindsets, which can lead to life-altering decisions.
"When people come back for their photos, sometimes they say I had the courage to leave my husband, or you inspired me to start a business," she said. "Your life might not change tomorrow, but your thoughts are going to change and your value of yourself is going to change."
Boudoir photography will only grow in popularity, Minkner believes. It's due to the growing body positivity movement, which finds beauty in all shapes, sizes and colors, and also younger generations, who are changing the conversation by learning to accept themselves as is.
"I have plenty of moms who print their photos and put them on the wall. They're clearly naked, but it's an artful picture. Their kids are seeing their mom is confident and embracing herself," Minkner said.
"What if our parents treated themselves differently? How would we treat ourselves growing up in that type of environment?"
Contact the writer: 636-0270
https://gazette.com/life/colorado-springs-boudoir-photographer-helps-people-see-themselves-change-lives/article_e09a6a46-62a1-11ec-9e93-abbc05a2cb3a.html