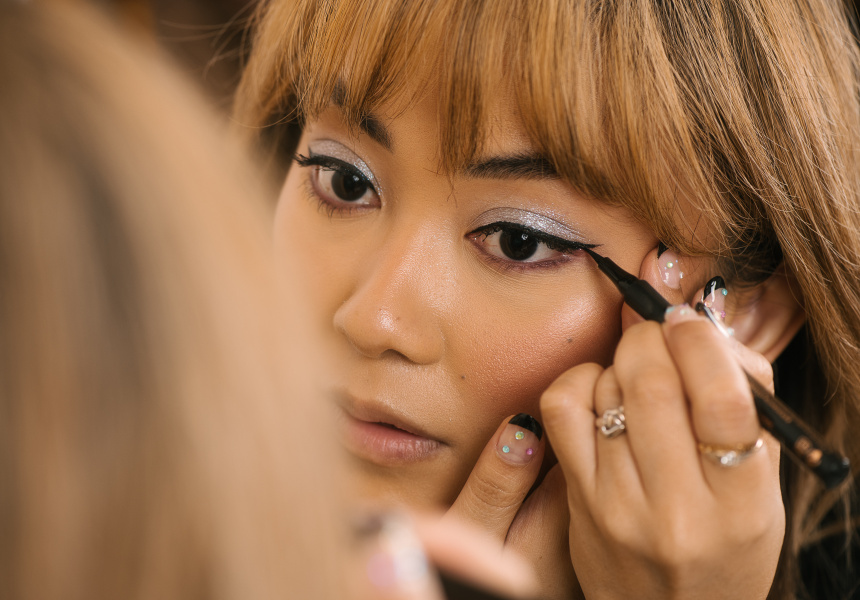 Beauty Tips: Three Easy Party Looks
As we emerge from the year that was, it's time to dust off our party
As we emerge from the year that was, it's time to dust off our party shoes and welcome a hopeful new start in 2022. And with that might come a reminder we're all a little out of practice in the makeup arena.
Janelle Jerusalem is a beauty expert at Mecca. We asked her to share three party essentials for this festive season – the statement eye, the statement lip, and the best fragrance, body and hair products to accompany them – so you can brush up on the basics ahead of hitting the dancefloor.
Statement Eye
A bold, statement eye is a go-to addition to a party look, and when applied properly suits almost anyone. "With a statement eye, it's all about reflective and iridescent pigments this holiday season," says Jerusalem. "For more drama and to take your holiday look from day to night, add a coat of mascara and eyeliner."
Jerusalem suggests priming the eyelids before applying a neutral shimmery shade. Then to amp up your look – because this is a statement eye – add a darker shade near the lash line for depth.
"To make it a little bit more dramatic – perfect for the party season – use something like the Charlotte Tilbury Pillow Talk Beautifying Eye Filter mascara and eyeliner set," says Jerusalem. "As we all know, Charlotte Tilbury is very much known for her beautiful, voluminous lashes."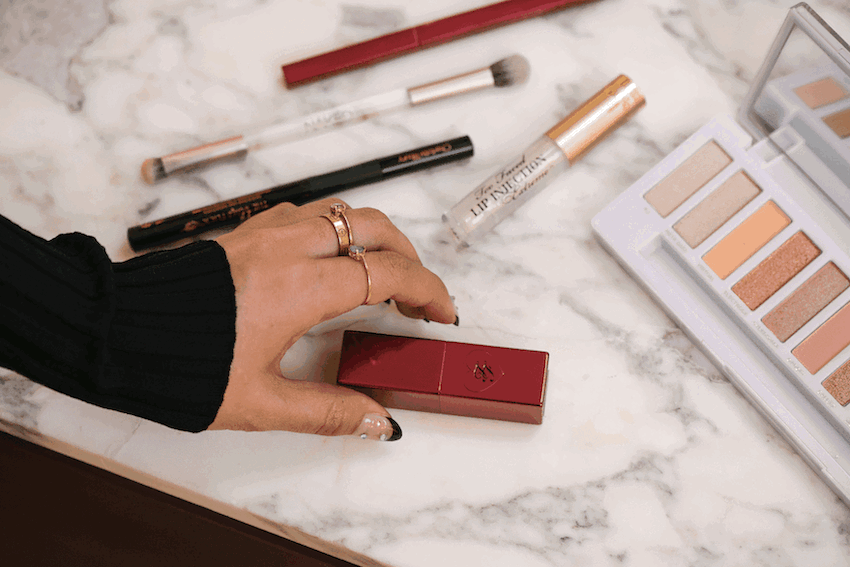 Statement Lip
After almost two years in masks, it's finally time to dig out the lipstick collection again. "Lips are back – it's that time of the year that we can remove our masks and wear that statement lip that we've been wanting to wear all year long," says Jerusalem. "And holiday season is the perfect time of the year to rock that bold lip."
Jerusalem recommends starting with a lip scrub and plumper to remove any dry skin and prep your lips, before applying your lip product. "A bit of a hack I love as a makeup artist to get the most out of your natural lip shape is to use a lip plumper."
Depending on the look you're aiming for, Jerusalem suggests either a slightly more subtle, sheer range of lipstick, such as the NARS Unwrapped Lipstick Set, or a bold and bright lipstick and eyeliner set. "The red lip in this trio that I would suggest is the shade called 'Besso' – it's the red I think suits everyone."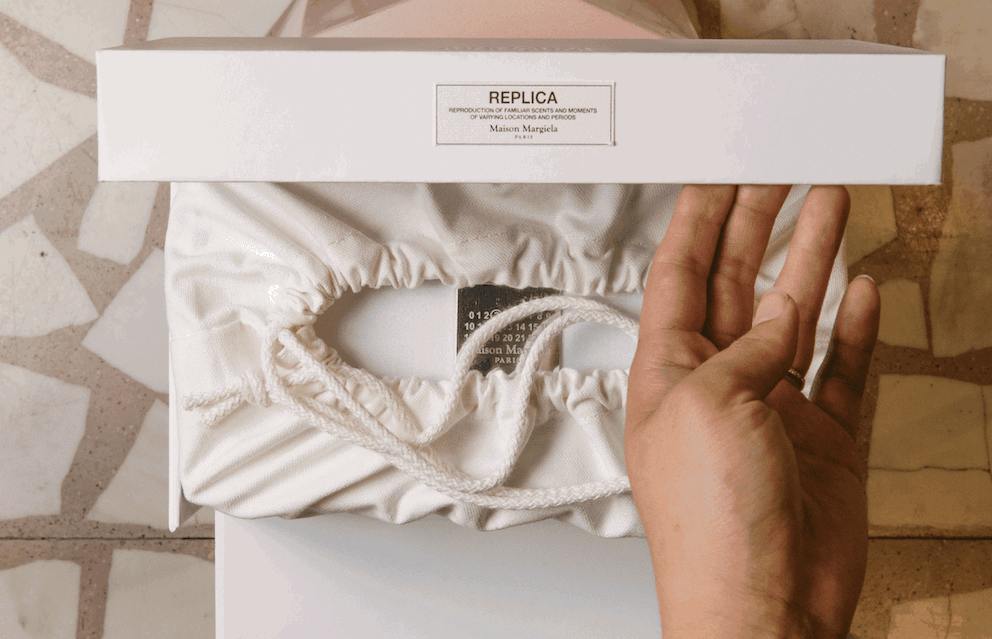 Fragrance
It's also worth remembering one thing that makes an instant first impression – scent. "Fragrance is one of those special things you can do to capture a memory, as well as your mood," says Jerusalem. "The best way to get the most out of your fragrance is to make sure you're lathering your skin with lots of hydration. That prolongs the fragrance."
Jerusalem suggests starting with a travel-friendly set of the much-loved salted caramel-scented Sol de Janeiro body and hair products. The four-pack includes the iconic Brazilian Bum Bum Cream, a hydrating body product. "You also get the shampoo and conditioner, and you also have a hair repair treatment as well."
The finishing touch to any party look is, of course, the scent itself – and the sky is the limit when it comes to budget. For a luxe stocking stuffer, cult fragrance brand Byredo is about to drop their brand new scent, Mumbai Noise If you're keen to splash out on something special, Jerusalem says a "fragrance wardrobe" like the Maison Margiela Replica Couture Memory Box at $900 is "great to have a collection of fragrances for all year round. Think of it like an heirloom, almost."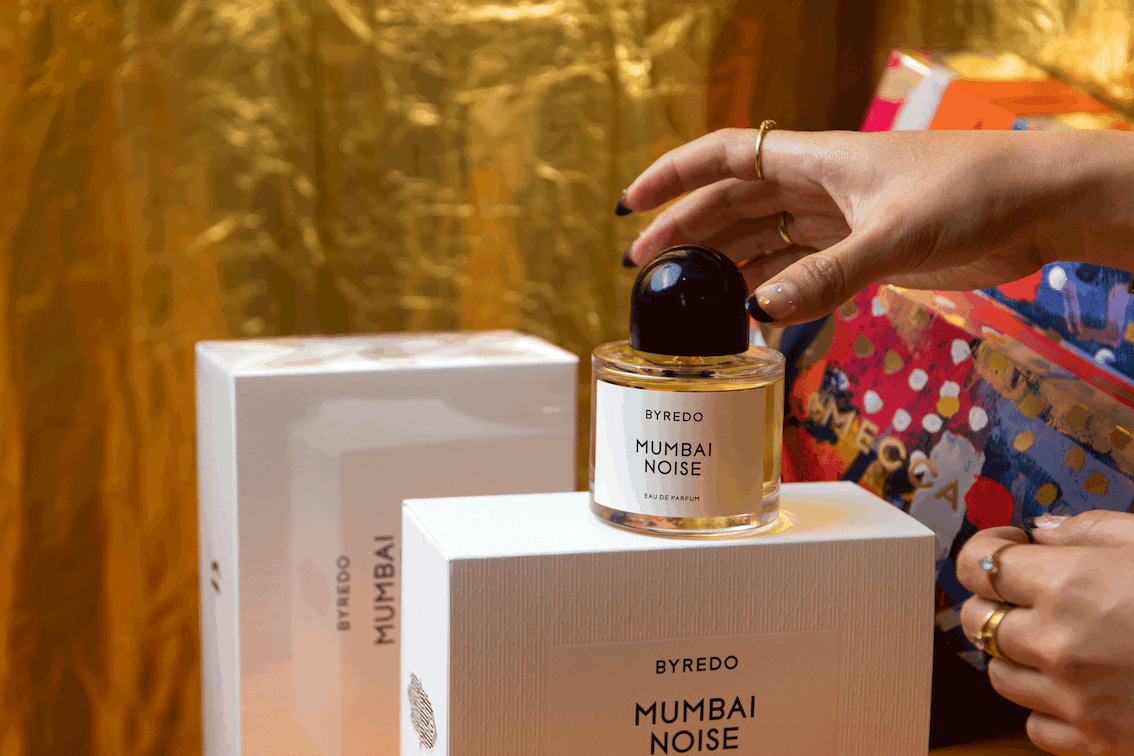 This article is produced by Broadsheet in partnership with Mecca.

https://www.broadsheet.com.au/national/fashion/article/beauty-tips-three-easy-party-looks