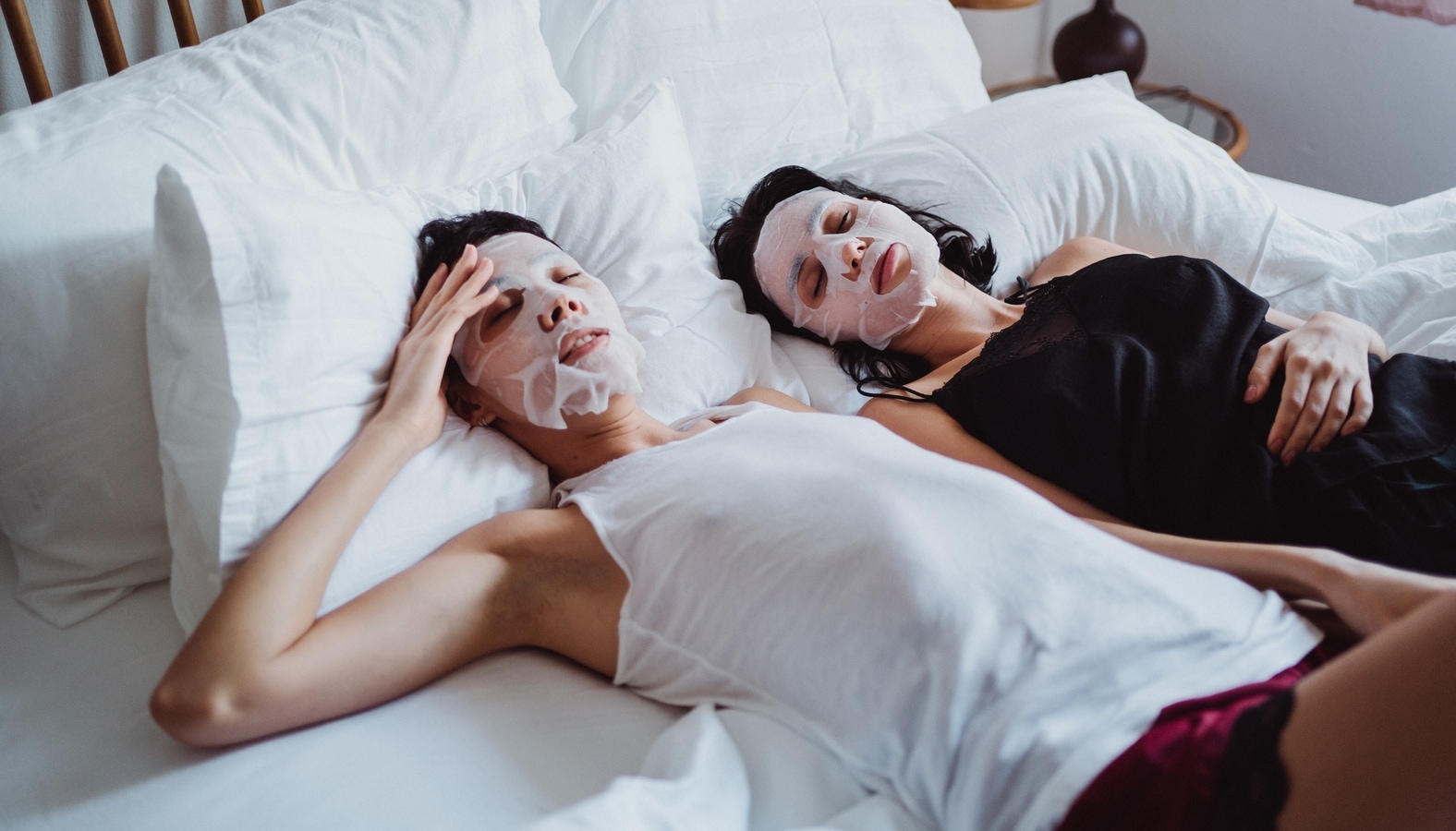 Beauty tips: Have dry skin? Check easy-to-follow hydrating skincare routine here | Fashion Trends
Our skin becomes dehydrated as a result of sun damage and high temperatures therefore it is critical to stick to a simple but effective skincare routine to give your skin the nourishment it requires. Beauty and skincare experts insist that while using and reapplying SPF is recommended throughout the year, it is especially important during the summer season.
Is it normal to have trouble narrowing down your skin type when it comes to developing a proper skin-care routine? Oily? — and that's only the beginning. While we love getting product recommendations and skincare advice from professionals with the necessary credentials, it's also worth noting that there is no one-size-fits-all approach to skin care.
In an interview with HT Lifestyle, Pooja Nagdev, Aromatherapist, Cosmetologist and Founder of Inatur, shared that finding products made specifically for your skin type is the key to having a healthy complexion. She said, "If you have dry skin, for example, it loses moisture quickly, resulting in rough, flaky patches all year. You'll want to look for formulas that help maintain a healthy skin barrier by providing long-lasting hydration. That means you should opt for gentle, moisturizing products that won't clog pores due to the extra emollience."
Of course, there are a plethora of products available for a variety of skin concerns but if you have dry skin and are trying to cut through the clutter, Pooja Nagdev suggested:
1. Natural hydration sources for the skin – A DIY soothing mask is the most cost-effective and natural way to keep skin hydrated. Make a paste out of tomato and cucumber and apply it all over your face. Allow 10 minutes before washing with cold water. Tomatoes are high in antioxidants, and cucumber helps to cool you down and hydrate you. If you're short on time, a hydrating mask is an alternative that's just as effective. A good hydrating face mask replenishes moisture in the skin and, if left on overnight, ensures that you wake up with dewy skin.
2. The best ingredients for hydration – Hyaluronic acid is a naturally occurring sugar molecule found in our bodies, including the skin, eyes, and joints. It draws water to itself and can hold 1,000 times its weight in water, hydrating and moisturizing your skin. It's a humectant, which means it draws water into your skin's top layer, making it look plump and supple. Is this to say that we won't need to use any additional sticky moisturizers or thick sunscreens to keep our skin hydrated? Regrettably, no. Our bodies' production of hyaluronic acid decreases as we get older. As a result, it's critical to apply it topically as well. More moisture means fewer wrinkles and fine lines and a smoother complexion. The magical ingredient attracts and locks the moisture from the environment and your skincare products into your skin. It also improves the production of new skin cells and reduces pigmentation.
3. Moisturizers that are great for hydration are essential – In the summer, the thought of applying cream, moisturizer, or even sunscreen makes me feel icky. While we don't want our skin to be sticky in the summer, we don't want it to be dehydrated. As a result, it's critical to try out and find lightweight moisturizers that work for you. For the summer, look for hydrating, light-weight moisturizers that are long-lasting and do not feel heavy on the skin. And, because it's a very lightweight moisturizer that stays on the skin, hyaluronic acid is an ingredient that should be in your moisturizer this season.
Pooja Nagdev advised, "Look for non-comedogenic ingredients or labels on your moisturizer, especially in this weather, to ensure it is not acne-causing. Look for words like Sebo regulated, which means it will keep the oil on your face under control. As a result, oil-control moisturizers are the must-haves this summer. It should be anti-shine and anti-tint, with pore minimization as a bonus."
Excessive heat and sun exposure without sufficient SPF protection might compromise your skin's barrier function, resulting in transepidermal water loss. In the summer, this results in dry skin hence, Sanchi Sehgal, Founder of Ozone Signature, recommended following these steps to keep your skin healthy and hydrated:
1. Cleansing – This should be the first thing you do when you wake up. If you have dry skin, you should use a face cleanser that is light, soothing, and moisturising.
2. Moisturiser – For a natural and healthy summer glow, hydrate your skin with a moisturising, nourishing, light moisturizer. To provide long-lasting hydration, use a water-based moisturiser packed with aloe vera and hyaluronic acid.
3. Use sunscreen – Before leaving the house, use sunscreen to protect your skin from damaging UV rays and to keep it from drying out. if you have dry skin, choose a moisturising sunscreen. Always buy sunscreen that is appropriate for your skin type.
4. Skip foundation – On hot days, it's important to keep your makeup light to avoid it melting and clogging your pores. Skip the foundation and opt for a tinted moisturiser with SPF for a beautiful and moisturising shine.
5. Opt for fragrance-free products – Strong-fragranced skin care products often contain alcohol and chemicals that are harsh on dry skin. As a result, it's critical to keep them at bay by only utilising items that are labelled "fragrance-free."
6. Drink more water – Staying hydrated in the summer is the greatest method to keep your skin from becoming dry. Water hydrates the skin from the inside out, preventing it from becoming dry. To ensure that your skin gets the hydration it requires, drinks at least 8-10 glasses of water every day.
7. Use face mask – Choose hyaluronic acid, glycerine and aloe vera face masks. These hold the water and keep it locked inside the layers of the skin and make your skin hydrated. Plant oils and butter, vitamin E and ceramides can all be included as active ingredients in the mask. For the best results, use a face mask once a week.
https://www.hindustantimes.com/lifestyle/fashion/beauty-tips-have-dry-skin-check-easy-to-follow-hydrating-skincare-routine-here-101654498927918.html